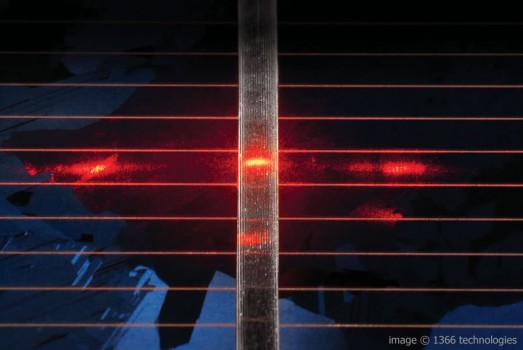 US-Based 'Direct Wafer' producer, 1366 Technologies has secured US$10 million in funding from private equity firm, Hanwha Investment Corporation to support the building of its first major production facility at the at high-tech Science and Technology Advanced Manufacturing Park (STAMP) in Genesee County, New York.
Woojae Hahn, President and CEO of Hanwha Investment Corporation said, "Hanwha Investment Corporation actively seeks out companies with groundbreaking technologies that transform industries. In just a short period of time, 1366 has moved from proof of concept to commercial-ready technology, achieving technical milestones steadily and rapidly. We believe the 1366 team is well positioned for commercial success."
The solar wafer producer plans a first phase construction of a 250MW nameplate capacity facility, said to be able of producing around 50 million single wafers per annum and directly employ 300 staff. The company was issued a US$150 million loan guarantee from the U.S. Department of Energy (DOE) to build a commercial-scale manufacturing facility. The facility is scheduled to be online in 2017.
"It is a tremendous validation of our commercialization plans, and a clear signal that we're poised to disrupt the US$10 billion and growing silicon solar wafer market," added Frank van Mierlo, CEO, 1366 Technologies.
Recently, 1366 Technologies secured a major supply deal with Hanwha Q CELLS, a 'Silicon Module Super League' (SMSL) member that secured up to 700MW of wafer production over 5 year years for the start-up.
Hanwha Q CELLS is currently ramping solar cell and module assembly capacity to 5.2GW in the first half of 2016, while only having in-house ingot production of 1.4GW and 900MW of wafer capacity.