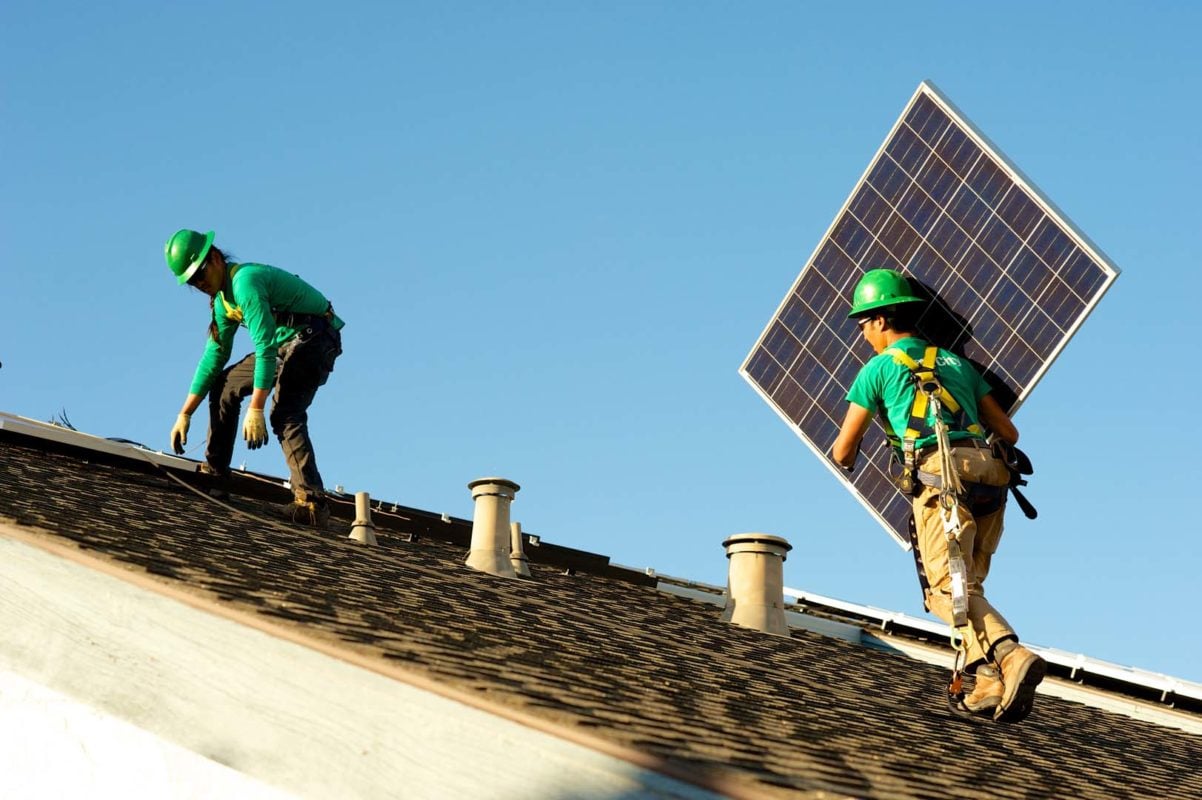 In 2016, the US solar market nearly doubled its annual record, installing 14,626MW of solar PV. This represents a whopping 95% growth increase over 2015's cumulative 7,493MW, according to latest figures from GTM Research and the Solar Energy Industries Association (SEIA).
Last year was a record-breaking year for US solar on many counts; as it ranked as the number one source of new electric generation capacity additions on an annual basis for the first time ever in 2016. Solar accounted for 39% of new capacity additions across all fuels sources.
"What these numbers tell you is that the solar industry is a force to be reckoned with," said Abigail Ross Hopper, SEIA's president and CEO. "Solar's economically-winning hand is generating strong growth across all market segments nationwide, leading to more than 260,000 Americans now employed in solar."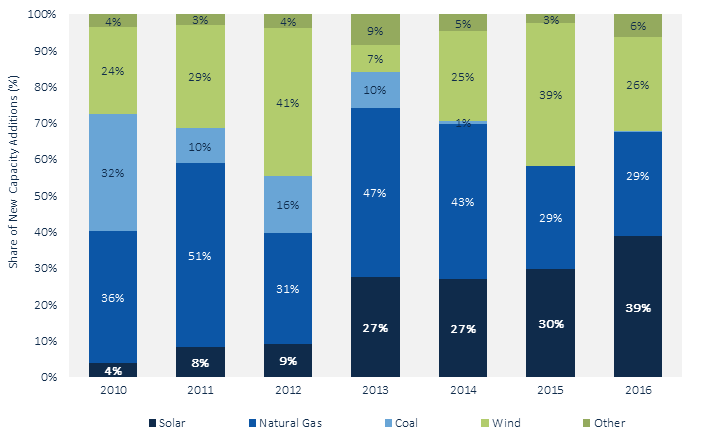 The utility-scale segment was spurred dramatically this year by a pipeline of projects due to the extension of the ITC. This segment installed the most capacity and also had the highest growth rate up 145% from 2015.
"In a banner year for US solar, a record 22 states each added more than 100MW," said Cory Honeyman, GTM Research's associate director of US solar research and lead report author. "While US solar grew across all segments, what stands out is the double digit gigawatt boom in utility-scale solar, primarily due to solar's cost competitiveness with natural gas alternatives."
Community solar really proved itself as a force to be reckoned with; adding a record total of more than 200MW, led by Minnesota and Massachusetts. This was a significant driver for growth in the commercial segment, as was rate design and net metering policies that fuelled project development across a number of states, most notably California.
Furthermore, this segment surpassed the residential segment in solar growth for the first time since 2011. The residential sector did experience a slow-down, levelling out since its explosive growth in earlier years. In 2016 it still installed 2,583MW. While growth in California's residential market has begun to level out, strong growth in markets like Maryland, New Jersey and a handful of emerging states where solar has achieved grid parity, helped the residential segment to grow 19% year-over-year, the report details.
On the back of an incredible 2016 that saw 1.3 million solar PV installations and a cumulative capacity of more than 40GW, 2017 is set to be an explosive year for US solar also.