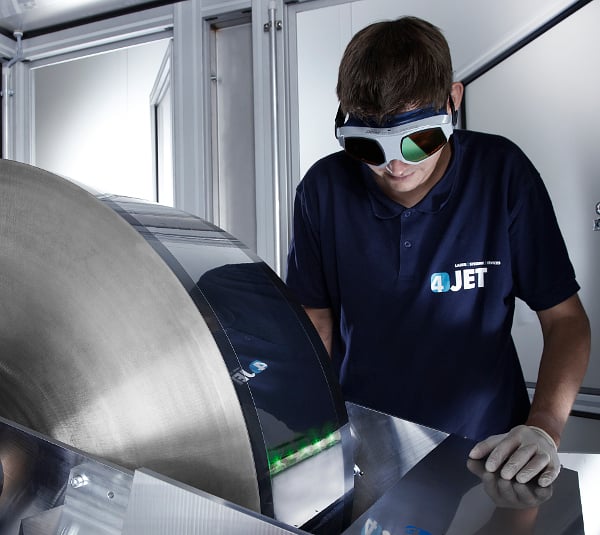 Laser equipment and systems solutions specialist 4JET Technologies said it had spun-off its laser micro-machining technology that included PV thin-film technology into a separate company, 4JET microtech GmbH & Co KG.
4JET Technologies had been known for developing laser-based edge deletion systems for all types of thin film solar cells as well as flexible, roll-to-roll thin film processing systems.
The new business will remain located at 4JET Technologies existing facility in Alsdorf, Germany and retain its existing management and staff.
New capacity expansions in thin film companies has been limited to less than a handful in the last five years, primarily driven by upgrades and small increases in capacity at companies such as First Solar and Solar Frontier.
The last major laser systems order in the PV thin-film market was made by First Solar, placing a large single order with LPKF Laser & Electronics in early 2014.
4JET Technologies said that the spin-off business unit that included solar technologies and grown steadily since the solar equipment spending downturn in 2012 and had been operating as a separate business unit since then.
4JET Technologies noted that it planned to continue to focus on laser cleaning and marking systems for the tyre and automotive industry.