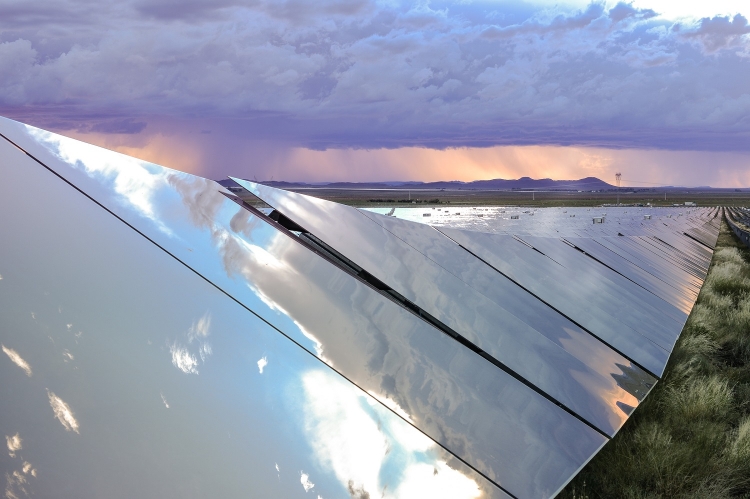 The African Development Bank (AfDB) has agreed to loan Eskom, South Africa's largest utility, US$1.34 billion to help upgrade and expand its transmission network following the success of its Renewable Energy Independent Power Producer Procurement Programme (REIPPPP) .
Specifically, the loan is to be filtered into Eskom's capital expenditure programme; part of which includes investments in transmission lines. South Africa's national grid is strained due to the large amounts of variable generation that has been integrated. The creation of a transmission network to evacuate power from the IPP programmes will help reduce load shedding, therefore balancing the grid and increasing energy consistency and reliability.
"As South Africa's REIPPPP has demonstrated, it is possible to bring new generation capacity on time and on budget. That capability must be matched by the ability to connect RE generation plants to transmission and distribution grids, which have become constrained as a result of the successful delivery of REIPPPP projects," a South African Photovoltaic Industry Association (SAPVIA) spokesperson told PV Tech. "SAPVIA therefore welcomes efforts aimed at removing constraints to grid connections that are faced by RE independent power producers."
The spokesperson said any support that can be provided by loans, such as the one handed out by AfDB is welcomed provided it is used to give greater predictability and facilitation to the connection of renewable energy IPPs to the transmission and distribution system.
The AfDB estimates that the investment into the expenditure programme will help accelerate electricity generation in Africa by nearly 10% – which is another step towards the Bank's ultimate goal of universal access to energy by 2025 under its New Deal for Energy in Africa.
By 2020, the expenditure programme is expected to increase the country's electricity generation by nearly 11,000MW via an expansion of the transmission network by over 9,500km.
Pursuant to its AAA-rating, the Bank has organised US$965 million through partnerships with nine commercial banks including HSBC, JP Morgan Chase, Citibank and Standard Chartered. In fact, the operation represents the largest syndicated A/B loan arranged to date in Africa, according to the Bank.
"South Africa has the third most attractive renewable energy market across emerging markets (behind China and Brazil) and this program, spearheaded by the South African Department of Energy, is an example of how to approach green growth in Africa," said Stefan Nalletamby, acting VP for private sector, infrastructure, and regional integration at the AfDB.
The US$1.34 billion loan is AfDB's second private sector engagement with Eskom, which follows its US$500 million non-sovereign corporate loan to the utility approved in 2008.