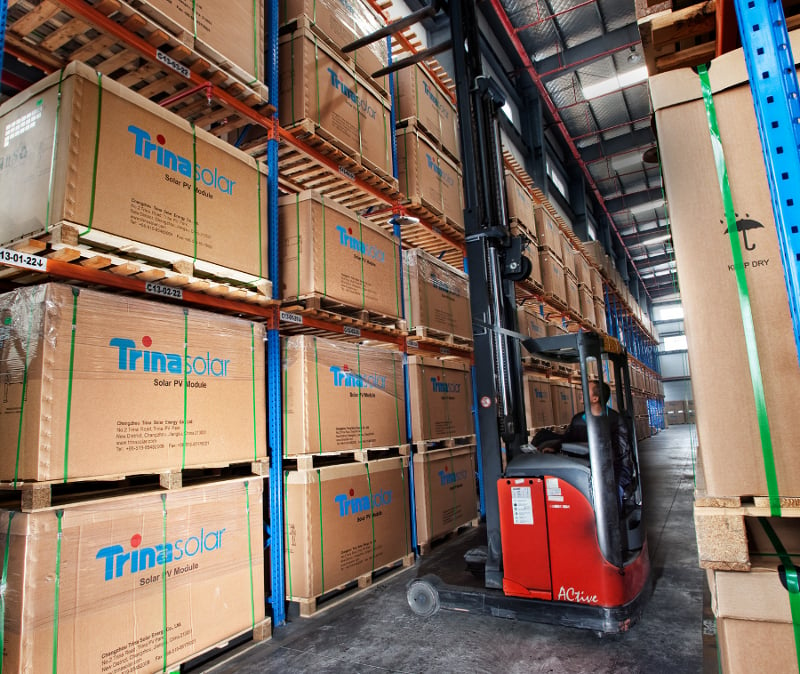 GCL-SI is to withdraw from the minimum import price (MIP) agreement between China and the EU. The decision means all the Chinese PV manufacturers in the 2017 SMSL have now left, namely Canadian Solar, Lerri (via Longi Silicon), Trina, JA, Jinko and GCL-SI.
Hanwha Q-CELLS is the last remaining SMSL member still within the MIP in 2017, all of which have forecast module shipments in excess of 4GW for 2017.
Those six Chinese firms outwith the MIP have multi-gigawatt non-Chinese manufacturing capacity for both cells and modules. These products can be imported to both the EU and the US without punitive trade tariffs being added.
Larger firms remaining in the price agreement include Yingli, Risen, LDK (bankrupt) and TBEA.
GCL-SI said its decision had been hastened by falling global module prices. The price level used in the MIP is based on the US dollar denominated Bloomberg index and converted to euros. Currency fluctuations have held the MIP at a rate in excess of €0.50 per Watt for modules while estimates for Q4 global prices have gone as low as €0.36 per Watt.
"The current MIP is not reflecting today's actual market price environment," said Shu Hua, president, GCL-SI. "The MIP actually hinders the cost competitive Chinese manufacturers from providing more clean energy products to the European market and therefore the MIP hinders even more job opportunities while Europe has a huge demand of clean energy right now.
"We decided to withdraw from the MIP agreement in order to strengthen GCL's competitiveness and to further reach our goal of offering more clean energy to the European market. We believe our decision will be beneficial to EU power producers, consumers and the environment," added Shu.
The European Commission is currently deciding on the future of its anti-dumping duties on Chinese solar products with a decision expected before the Spring.