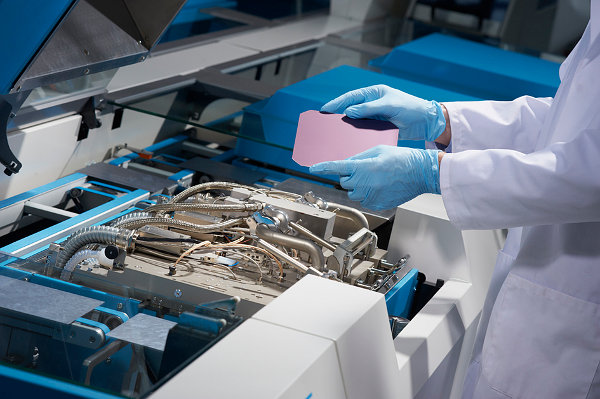 Specialist PV manufacturing equipment supplier Amtech Systems has reported its highest new order intake for solar segment equipment since 2011. New solar orders were US$46.9 million in its second fiscal quarter of 2017.
Amtech secured solar segment revenue of US$16.6 million, up from US$11.4 million in the previous quarter. New orders in its solar segment were US$46.9 million, up from US$15.9 million in the previous quarter.
With strong bookings, Amtech's solar segment order backlog stood at US$66.9 million at the end of its second fiscal quarter, up from US$35.8 million in the previous quarter. Backlog includes deferred revenue and customer orders that are expected to ship within the next 12 months.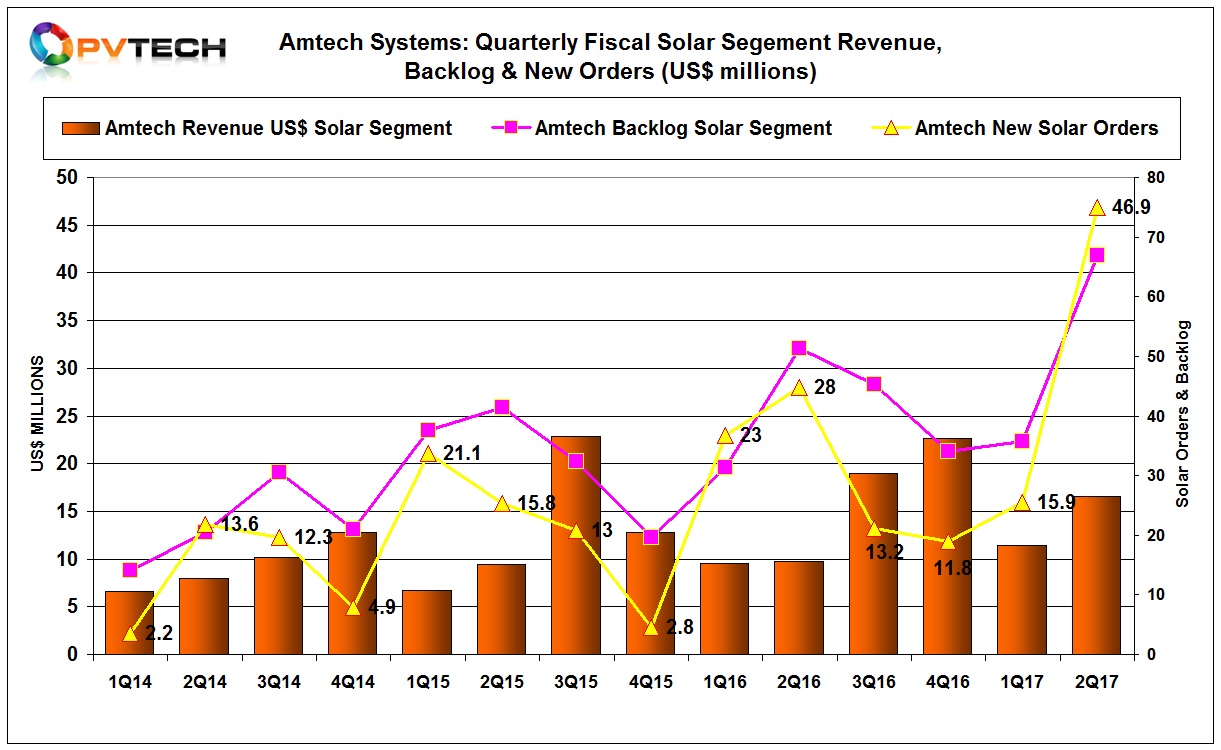 Fokko Pentinga, Chief Executive Officer of Amtech noted: "We are pleased with our $68 million of total bookings in the second quarter, including $47 million of solar orders, which is the highest solar bookings since the second quarter of 2011. With those bookings, our March 31, 2017 backlog is $87 million, a 67 percent increase since December 31, 2016 and the highest in six years. As announced on April 25, 2017, we received a follow-on order for the second phase of a multi-phase 1GW project, in addition to the order for the first phase announced in January 2017. The Company's total order backlog as of April 25, 2017 was approximately $125 million. We expect financial results for the second half of this fiscal year and first half of fiscal year 2018 to benefit from this activity including the initial and follow on orders received this calendar year for our bi-facial N-type technology which includes our distinguishable high throughput PECVD and diffusion systems."
Gross margin in the quarter was 25%, compared to 29% in the preceding quarter and 27% in the second quarter of fiscal 2016. Gross margins were lower in the solar segment primarily due to a net deferral of profit compared to a net recognition of previously deferred profit.
Amtech reported research, development and engineering (RD&E) expense in the quarter was US$1.5 million, compared to US$1.6 million in the preceding quarter and US$2.2 million in the second quarter of fiscal 2016.
The net loss for the second quarter of fiscal 2017 was US$1.4 million.
The company expects third fiscal quarter revenue to be in the range of US$39 to US$42 million. Gross margin in the low to mid 20s percent range, with operating margin slightly negative, both influenced by product mix and revenue deferrals, according to the company.