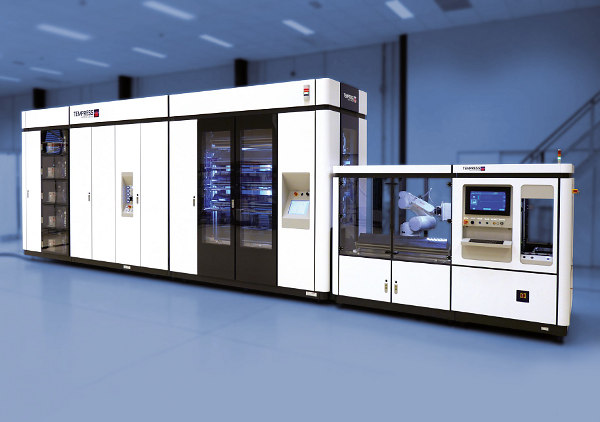 Specialist PV manufacturing equipment supplier Amtech Systems has reported its best performing quarter since a record peak in 2011, driven by a bifacial N-type technology turnkey line contract from a new customer based in China.
Amtech reported fiscal third quarter 2017 revenue in its solar segment of US$29 million, up from US$16.6 million in the previous quarter.
New solar orders were US$54.2 million, compared to US$46.9 million in the previous quarter. This is the highest level of total orders since the first quarter of 2011.
Amtech's solar segment order backlog stood at US$98.2 million, up from US$66.9 million at the end of its second fiscal quarter.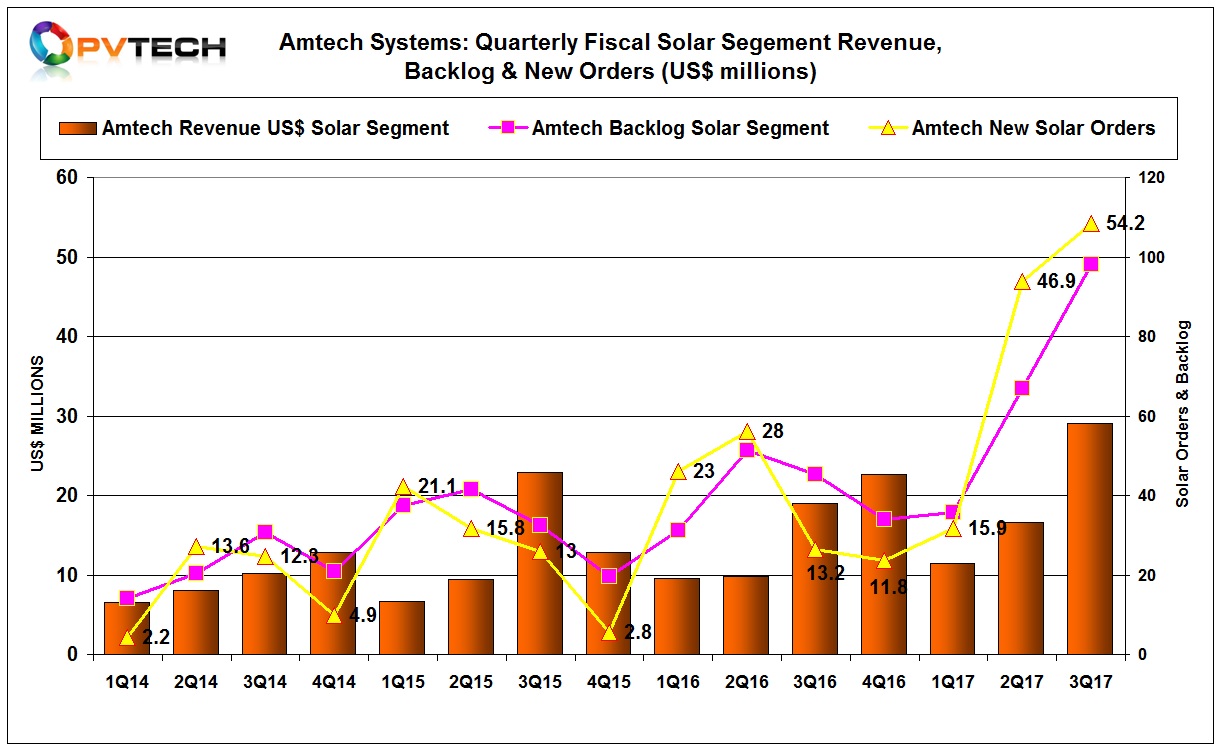 "Our n-type bi-facial solar cell technologies are driving our participation in what appears to be a technology focused buying cycle in the solar industry," commented Fokko Pentinga, chief executive officer of Amtech Systems. "With our ongoing investment in both n-type and PERC we have continuously improved cell efficiency and production throughput with our products and technology solutions."
Management also noted that in the June quarter, solar subsidiary Tempress Systems received a follow-on order to n-type bi-facial technology which included PECVD and diffusion systems. Part of the major 1GW turnkey order was also shipped in the quarter, according to the company.
Amtech reported gross margin of 32%, compared to 25% in the preceding quarter primarily due to higher sales volumes.
The increase in sales led the company to return to profitability, reporting a net income US$3.3 million, compared to a net loss of US$1.4 million in the previous quarter.
Guidance
Amtech said it expected total group revenue in its fiscal fourth quarter to be in the range of US$45 million to US$48 million.
The company expects the solar segment follow-on orders in its backlog to partially offset an expected slowdown in new orders in fiscal 2018.