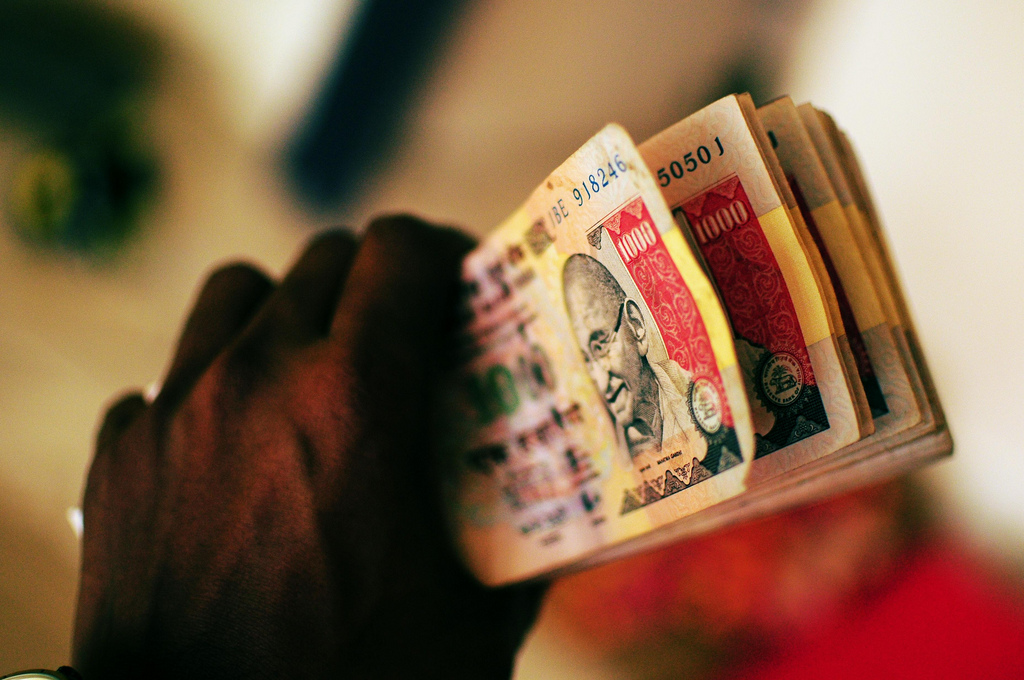 India's Union Cabinet has approved a package proposed by the Ministry of Power aiming to revive the financial health of the country's debt-laden distribution companies (Discoms) in a move that should support the development of solar in India.
India's Discoms have accumulated losses of roughly INR3.8 trillion (US$57.8 billion). Meanwhile between 2011/12 and 2014/15, with interest rates up to 14-15%, Discom's outstanding debt nearly doubled from INR2.4 trillion to INR 4.3 trillion (US$65.4 billion), according to the Ministry of Power.
The new package named Ujjwal Discom Assurance Yojana (UDAY) aims to help wipe out the losses of Discoms by 2019, with a view to improve distribution performance and reduce the number of blackouts. UDAY is not compulsory, but participating discoms and states will be incentivised with various funding options.
Such a move is highly significant for the solar market in India because industry commentators have consistently cited poor Discom health as a major barrier to solar deployment. As long as solar tariffs stay higher than prices for electricity from conventional sources, Discoms will be reluctant to purchase power from solar developers. Moreover, the ailing financial health of the Discoms is known for causing long delays in payments under power purchase agreements.
However, this week's news that SunEdison won 500MW of solar capacity in the state of Andhra Pradesh with a record low tariff of INR 4.63/kWh showed that solar could be on its way to reaching grid parity with wind and new greenfield coal plants, in what was seen as a paradigm shift for the entire Indian power sector.
Jasmeet Khurana, associate director, consulting, at analyst firm Bridge to India, told PV Tech: "It is too early to say whether UDAY will meet all its objectives, but it should at least help improve the situation.
"Good financial health of the utility sector will definitely be good for the solar sector."
UDAY includes a policy to ensure Discoms comply with their Renewable Purchase Obligation (RPO), which is a mandate for them to procure a certain amount of their power from renewable sources. Until now a lack of enforcement of the RPO has weakened its potential. Discoms will now have to comply with the RPO, outstanding since 1 April 2012, within a period to be decided in consultation with the Ministry of Power.
Ashish Verma, consultant, strategic consulting, and Ali Imran Naqvi, head, strategic consulting at Gensol Engineering told PV Tech that this cause a "big push" for solar PV, because 90% of Discoms have not yet fulfilled their obligations. Only Gujarat and Punjab have fulfilled their RPO.
States that accept and comply with UDAY will also be given additional or priority funding through a range of government-led schemes.
Verma and Naqvi said that previous attempts from the Ministry of Power to introduce financial restructuring programmes have encountered many commercial, technical and political "roadblocks", but they claimed UDAY would be a boon for the renewables industry and especially for solar.
UDAY offers four key initiatives to discoms:
Improving operational efficiencies
Reduction of cost of power
Reduction in interest cost
Enforcing financial discipline on Discoms through alignment with state finances
In a statement, the Ministry of Power said: "A permanent resolution to the problem of Discom losses is achieved by states taking over and funding at least 50% of the future losses (if any) of DISCOMs in a graded manner."
This will take place in the following timeframe:

Speaking at the State Power and Renewable Energy Ministers' Conference in Kochi today, energy minister Piyush Goyal said UDAY offers a clear road map to solve the present crisis of Discoms.
Referring to India's 175GW by 2022 renewable energy target, Goyal added: "I am confident that we can achieve the renewable energy targets, not necessarily six-and-half years from now but possibly even in four-and-half years from now, if we all work together as a team."