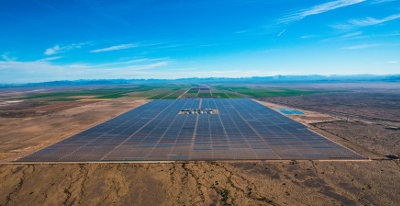 The operator of a concentrated solar power (CSP) in Maricopa, Arizona, has agreed to pay a US$1.5 million fine to county air-quality regulators after violating emissions regulations.
The 280MW CSP plant known as the Solana Generating Station, located about 70 miles southwest of Phoenix, became operational in 2013 and is owned by Abengoa Solar Corporation and operated by Arizona Solar One.
According to regulators, the plant committed 21 violations between June 2014 and January 2016, including "failure to conduct performance tests", "removal of emissions control systems without approval" and "exceeding permitted emissions limits".
In addition to the US$1.5 million fine, Arizona Solar One is to make an additional multimillion dollar investment to make the necessary repairs and upgrade the facility so it is compliant with regulations.
"Clean air is the expectation and right of every person in Maricopa County," Maricopa County district 5 supervisor Steve Gallardo said in a statement. "I'm pleased we could reach this settlement with Arizona Solar One and put that money toward community programs and research that will continue to improve our air quality."
Whilst conventional PV solar plants do not emit greenhouse gases (GHG), CSP plants normally emit life-cycle CO2 emissions, at around 17g/kWh, according to data from the International Energy Agency (IEA).