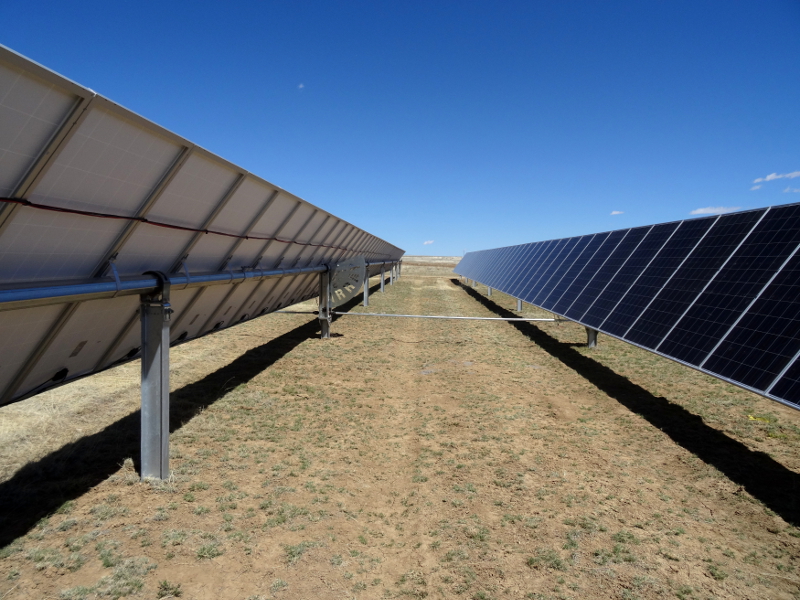 Array Technologies Inc. (ATI), a leading tracker vendor, is expanding into Australia with a new office in Sydney.
The move is the latest in Array's international expansion strategy; having also moved into other upcoming tracker markets including the Middle East, Latin America and Europe for continued global solar energy leadership. Alan Brown will serve as sales director and general manager of the new Sydney office.
In addition to the new office, ATI has also won a contract for a cumulative 130MW across three PV projects to be operated by French renewable firm Neoen in New South Wales; the Parkes (66MW), Griffith (36MW) and Dubbo (28MW) solar farms. The projects will be built by Bouygues Construction Australia with expected completion by the end of the year.
Australia is a sound choice for the Albuquerque-headquartered company, as ATI claims its solar trackers are known for their durability in challenging terrain and harsh temperatures – an ideal quality for the demands of Australian utility sites, which are prone to unique conditions such as cyclonic winds and challenging soils.
Australia's utility-scale solar pipeline is booming, with expected growth of 4GW over the next five years. As capital investment declines, solar is increasingly becoming a major source of energy in the country, making Australia a particularly appealing market for yield-boosting technologies like trackers.
"Array Technologies is delighted to bring the world's most reliable and innovative solar tracker to Australia – a country with abundant solar resources that is ideal for tracking systems," said Ron Corio, CEO of Array Technologies. "The elimination of failure-prone components like sensors and batteries, coupled with our drive to continually streamline installation costs, makes our DuraTrack HZ v3 system the best value for solar energy stakeholders in Australia,'' he claimed.
"The Australian market has already shown a strong interest in Array's lowest cost of ownership, zero scheduled maintenance over the 30-year product life, and high reliability,'' said Alan Brown. ''With a proven track record and measured uptime of 99.996% Array Technologies continues to be the lowest-risk option with the highest efficiency. We welcome the opportunity to engage and deliver world class projects to the Australian market."
Over its 28-year company history, ATI has expanded from its manufacturing base in the US to become a global provider of tracking solutions – with 6GW across 375 operational projects.