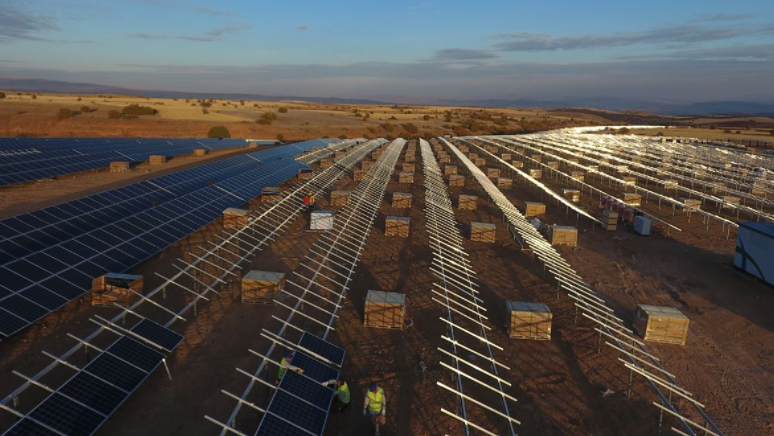 Asunim – a Turkish-based EPC and project-development company – announced that it has started construction on two non-licensed PV power plants worth 42MW of generation capacity in Turkey.
The two installations will be developed in southwestern Turkey's Izmir Province and will feature high-efficiency PID free solar modules manufactured by Jinko Solar and REFUsol 40K string inverters.
Once these two projects are completed and connected to the grid in the summer of 2017, electricity generated by the plants will average around 56 GWh annually – cutting down on an estimated 40,000 annual tonnes of CO2 emissions.
Umut Gürbüz, managing partner for Asunim Turkey, said: "Our excellent five-year track record as an EPC and developer in Turkey shows that we are able to deliver high-quality systems within budget and contractual deadlines. We are very proud of having been contracted for these two large projects and will install and maintain these systems in accordance with Turkish law and best industry standards. These systems contribute to consolidate and increase Asunim's considerable references for large-scale PV systems."
Frank Niendorf, general manager of Jinko Solar Europe, added: "This is another successful project, which we highly appreciate to realize with our reliable partner Asunim and it is one of the biggest projects in Turkey, so far. Asunim is recognized by big investors for their excellent quality standards, which fits perfectly to Jinko Solar's philosophy to offer best-in-class efficiency modules at a competitive value."