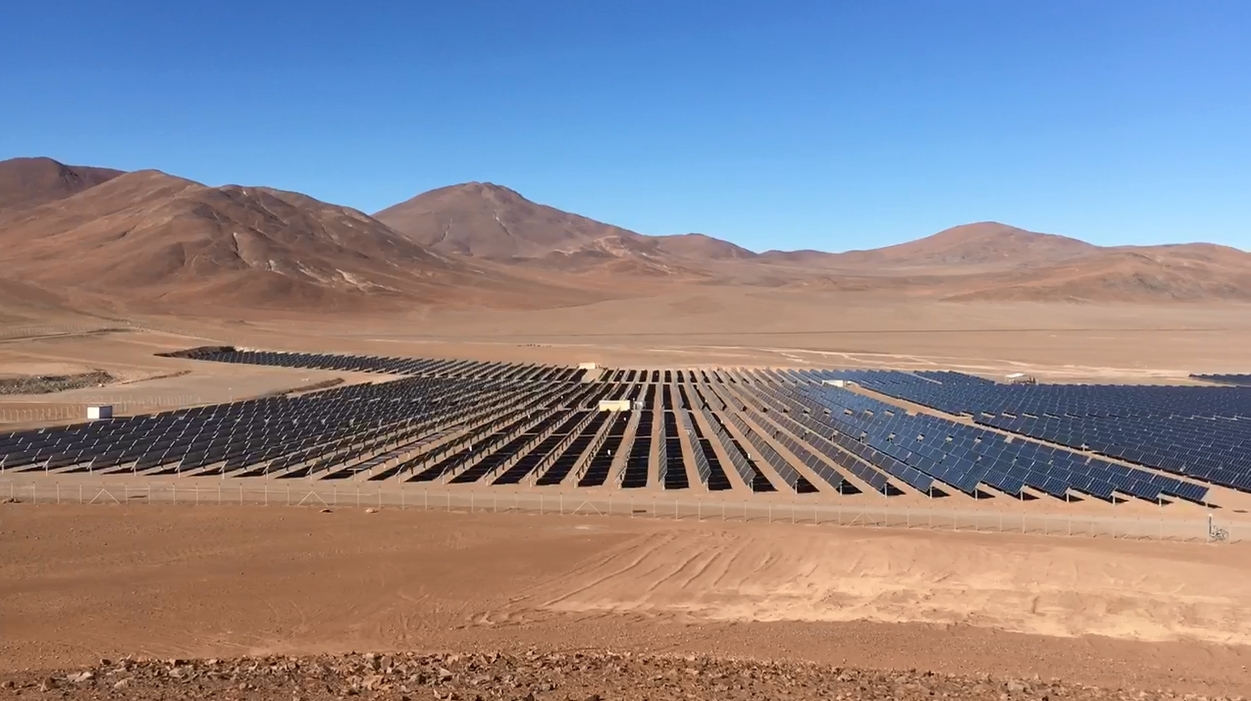 SMA announced Tuesday that it has secured two large-scale operations and maintenance (O&M) contracts in Chile — totaling nearly 180MW.
As part of these contracts, Atlas Renewable Energy selected SMA to provide plantwide O&M services for two large-scale solar installations.
Chuck Smith, executive vice president of service for SMA America, said: "Our projects in Chile are a key part of SMA's strategic O&M investments globally to provide complete solutions for owners of PV assets. We are pleased to partner with Atlas as a strategic O&M partner in Chile and support its efforts to further develop PV in South America.
"We are proud to expand our services in South America and to offer plantwide O&M for both utility and commercial projects anywhere on the globe."
One of the O&M sites, Javiera, totaling over 70MW, is located in Diego de Almagro, a city in the Atacama region of Chile. The other installation, Quilapilun, is a 110MW PV project located in Santiago.
Alfredo Solar, general manager of Atlas Renewable Energy in Chile, added: "We are committed to the continued growth of solar across Latin America, and we need reliable partners to ensure the success of the PV industry here. We know that SMA has the experience and reliability necessary to minimize risk, maximize plant life and make sure our PV plants operate smoothly and efficiently. We look forward to partnering with SMA for the long term."
SMA Service currently boasts over 2.5GW of solar assets under O&M agreements, all of which are monitored from SMA's NERC compliant Solar Monitoring Centres located in California and Germany.