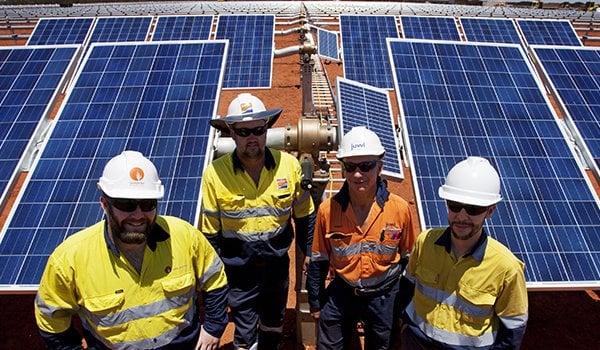 Australia's Clean Energy Finance Corporation (CEFC) doubled its investment in renewable energy to AU$379 million (US$285 million) in the financial year 2015/16, up from AU$189 million in 2014/15.
The corporation responsible for promoting investment in renewables in Australia has faced a number of calls and mandates to diversify its portfolio this year. Thus overall, CEFC committed a record AU$837 million to new investments in the overall clean energy sector in 2015/16, contributing to projects with a total value of AU$2.5 billion. In its third year of operation, the CEFC achieved a 73% year-on-year increase in the value of new investment commitments.
The organisation also highlighted its commitment of providing up to AU$20 million in cornerstone debt finance for the Barcaldine Solar Farm in 2015/16.
The successful figures come after a volley of attacks on the government for planning to force the CEFC to invest a total of AU$3 billion in matters not related to renewable energy. The federal government plans for a AU$1 billion reallocation of CEFC funding for a loan scheme, another billion to fund projects on the Great Barrier Reef and a third billion for the 'Sustainable Cities Investment Fund'.
Campaigners described the move as a veiled attack on Australia's renewable energy industry and it is unclear how renewable energy funding will be affected in the year 2016/17.
CEFC's record investments also came in the same year that the Tony Abbott government sought to disband the organisation repeatedly before attempting to block its ability to invest in rooftop solar and wind projects.
There were even fears of a merger between CEFC with the Australian Renewable Energy Agency (ARENA), but this did not come to fruition.
CEFC chief executive Oliver Yates said: "This year we committed more funds to a greater number and more diverse range of investments than in any other year.
"Across the economy, we are working to accelerate investment in renewable energy, increase energy efficiency in the manufacturing and transport sectors and improve energy standards in the built environment.
"The CEFC's involvement in projects continues to attract additional private sector investment, which is critical if Australia is to achieve its emissions reduction commitments and meet the Renewable Energy Target (RET). We are pleased with the level of private sector interest we are seeing in clean energy, but this will need to further increase in the years ahead. Australia still faces a considerable investment challenge to deliver the clean energy solutions necessary to reduce emissions."
Australia's recent federal election saw Tory groups and power industry bodies put in fresh attacks on the RET as well as blaming South Australia's recent extreme hikes in electricity tariffs on wind energy. Clean Energy Council's chief executive Kane Thornton rebuffed these comments pointing towards gas price hikes (see graph below), interconnector maintenance and unseasonably cold weather leading to consumers cranking up their heating.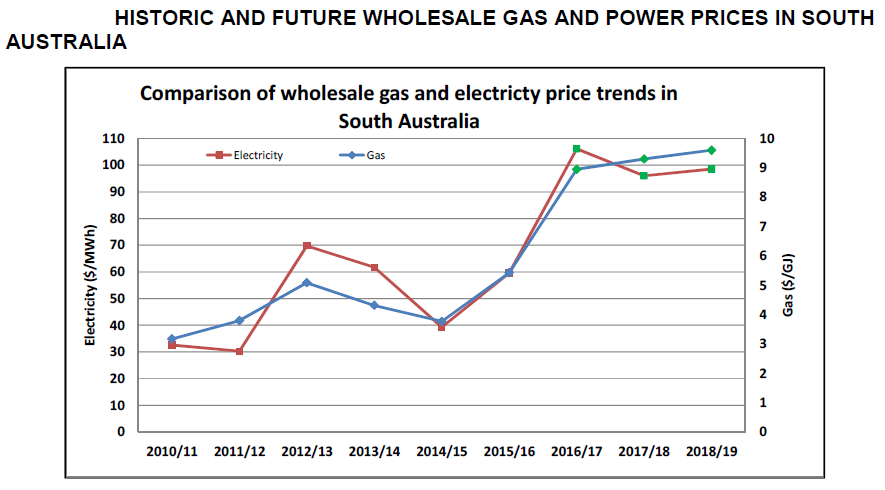 Thornton's comments were followed by yet another jab at renewables from Matthew Warren, chief executive at the Australian Energy Council, who rejected Thornton's arguments and claimed: "Increasing intermittent renewables at scale reduces emissions but ultimately increases prices and increases reliability risks."