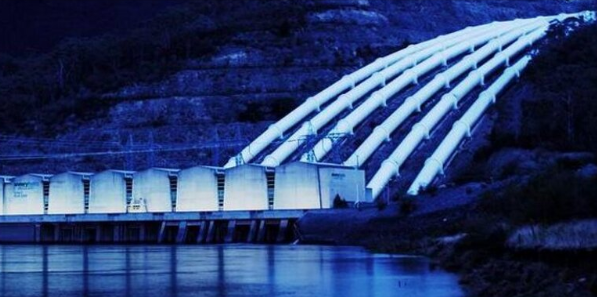 Australian utility Snowy Hydro has contracted eight wind and solar projects totalling 888MW in capacity across New South Wales and Victoria to reduce its exposure to high wholesale power prices, due to its current inability to supply power to all its customers via its own power generation.
Having had to purchase energy to meet that shortfall from the spot market, Snowy Hydro aims for the new clean energy projects to help power half a million households, without being impacted by high prices on the National Energy Market (NEM). The power will also be firmed by the exisitng hydroelectric, gas and diesel generation from Snowy Hydro. The utility aims to be able to deliver base load power at below AU$70/MWh for up to 15 years. All eight winning wind and solar projects are expected to come online within the next two years.
It runs the 4.1GW Snowy Mountains hydro scheme and is the fourth largest energy retailer in the NEM.
Snowy Hydro had more than 17.6GW of submissions during the procurement process. One of the winners was developer Lightsource BP, which bagged 105MW of solar to be supplied via a 15-year power purchase agreement (PPA).
Snowy Hydro's CEO, Paul Broad, said: "Snowy Hydro selected those projects that offered competitive pricing and had credible pathways to commissioning in the next few years."
In February, Equis Energy, now known as Vena Energy after its acquisition by GIP, signed a PPA with Snowy Hydro, having achieved financial close on the 127MW Tailem Bend Solar Project in South Australia, which has a reserved area to hold a battery storage installation of up to 100MWh in the future.