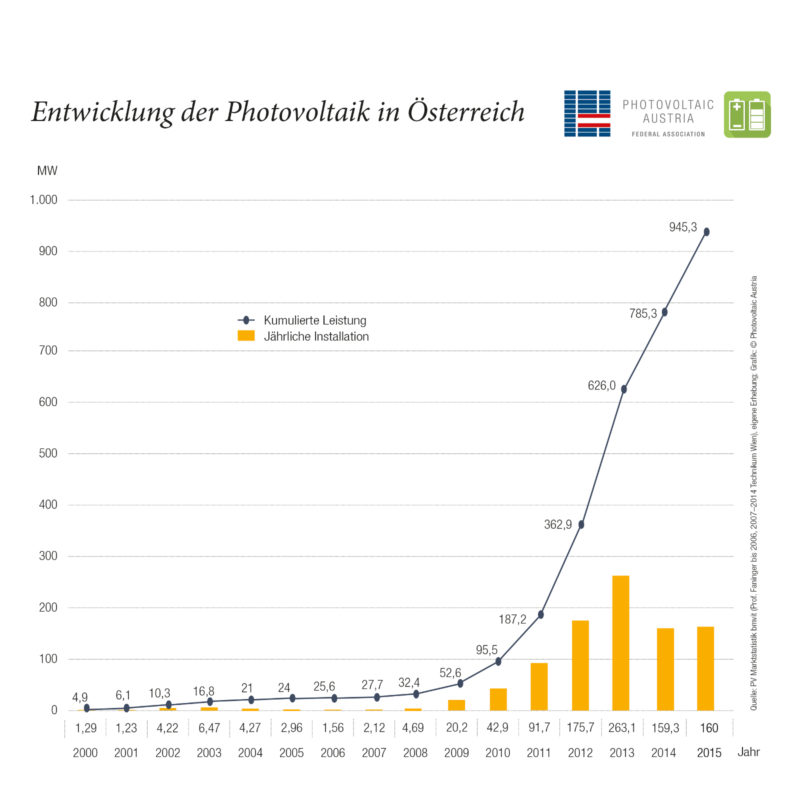 PV deployment in Austria reached 160MW in 2015, slightly higher than the level seen in 2014.
Official figures only include systems that are registered for the country's feed-in tariff so unsubsidised could send the figures higher, according to the trade body Bundesverband Photovoltaic Austria. Additions peaked in 2013 at 273.1MW.
The group also noted that the country installed more solar per head of population than Germany.