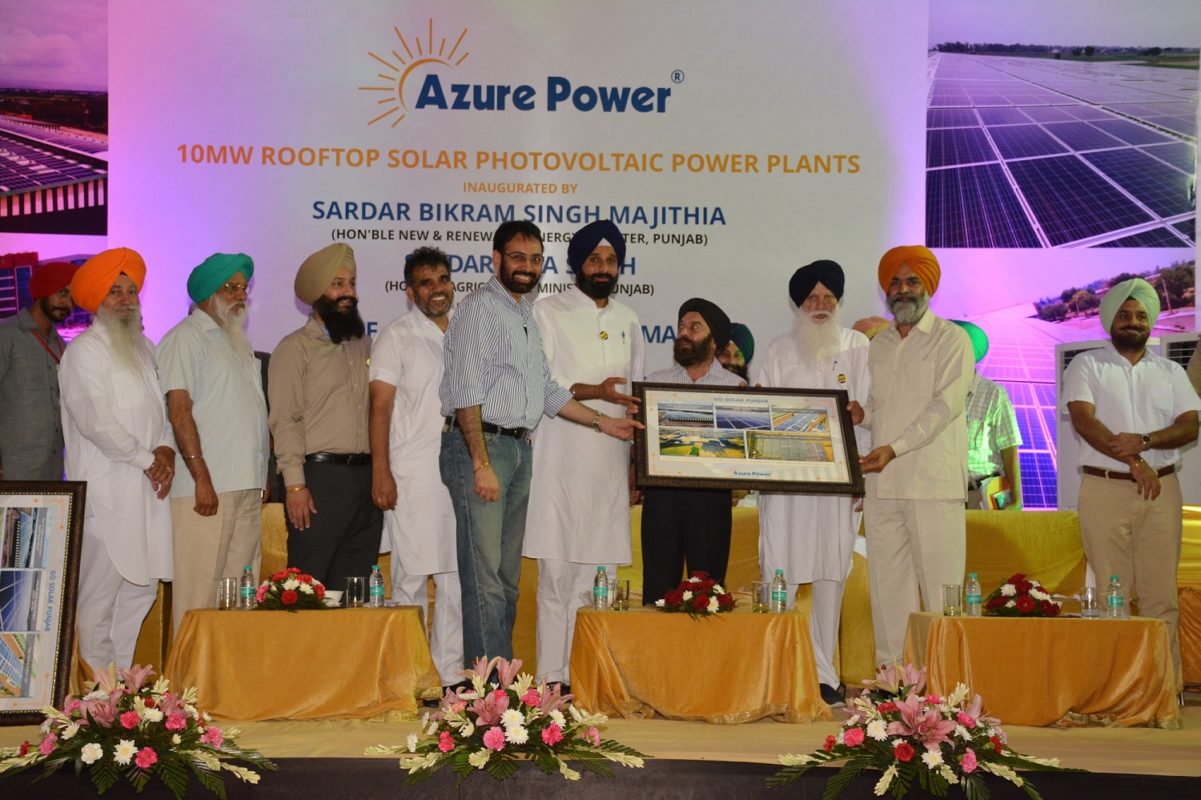 Indian renewables firm Azure Power has installed a 10MW rooftop solar PV project in Mohali, Punjab.
The project is spread across eight locations and the electricity generated will be sold to Punjab State Power Corporation Limited at a tariff of INR 7.59/kWh (US$0.113) under a 25-year power purchase agreement (PPA).
In May, Indian firm Tata Power Solar also installed one of the world's largest single rooftop PV plants standing at 11.5MW capacity in Beas near Amritsar. This project was spread across a single rooftop stretch of 42 acres. Tata also commissioned one of the world's largest rooftop PV projects standing at 12MW in Punjab last December.
Punjab minister for new and renewable energy, Bikram Singh Majithia said: "Azure Power was the first to commission a solar power plant in the state of Punjab in 2009. Since then the company has commissioned over eight projects and hence has supported Punjab state's renewable energy targets."
This article has been revised to say that Tata Power Solar commissioned the 11.5MW Beas plant.