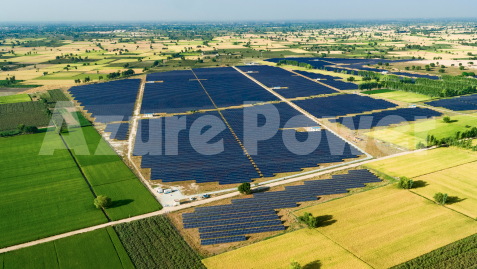 Azure Power has received a letter of award (LOA) for a 300MW PV ISTS project through a 1.2GW auction held by the Solar Energy Corporation of India (SECI).
With this award, Azure Power now boasts a pipeline of 1.5GW of ISTS projects with sovereign counterparties, standing as the largest such portfolio in India.
Azure Power plans to sign a 25-year PPA with SECI to supply power at a tariff of US 3.7 cents per kWh. This project can be developed outside a solar park anywhere within the country, with the site expected to be commissioned by 2021.
Ranjit Gupta, chief executive officer at Azure Power, said: "Our long history of superior solar power operations with SECI has contributed to our success in winning this 300MW project. Azure has a strong track record of winning projects in every ISTS auction conducted by SECI till date.
"This is a direct result of our strong project development and execution capabilities. We have secured ISTS interconnection approvals for over 1.5 GWs well ahead of schedule in some of the best sites in the highest solar irradiation locations, thus minimizing execution risk and maximizing returns."
Earlier this year, Azure Power commissioned a 150MW PV project in Rajasthan while also surpassing 100MW of operating rooftop PV capacity back in March.
Back in November 2018, Azure Power was the sole bidder in what was a 10GW solar tender submitted by the SECI.