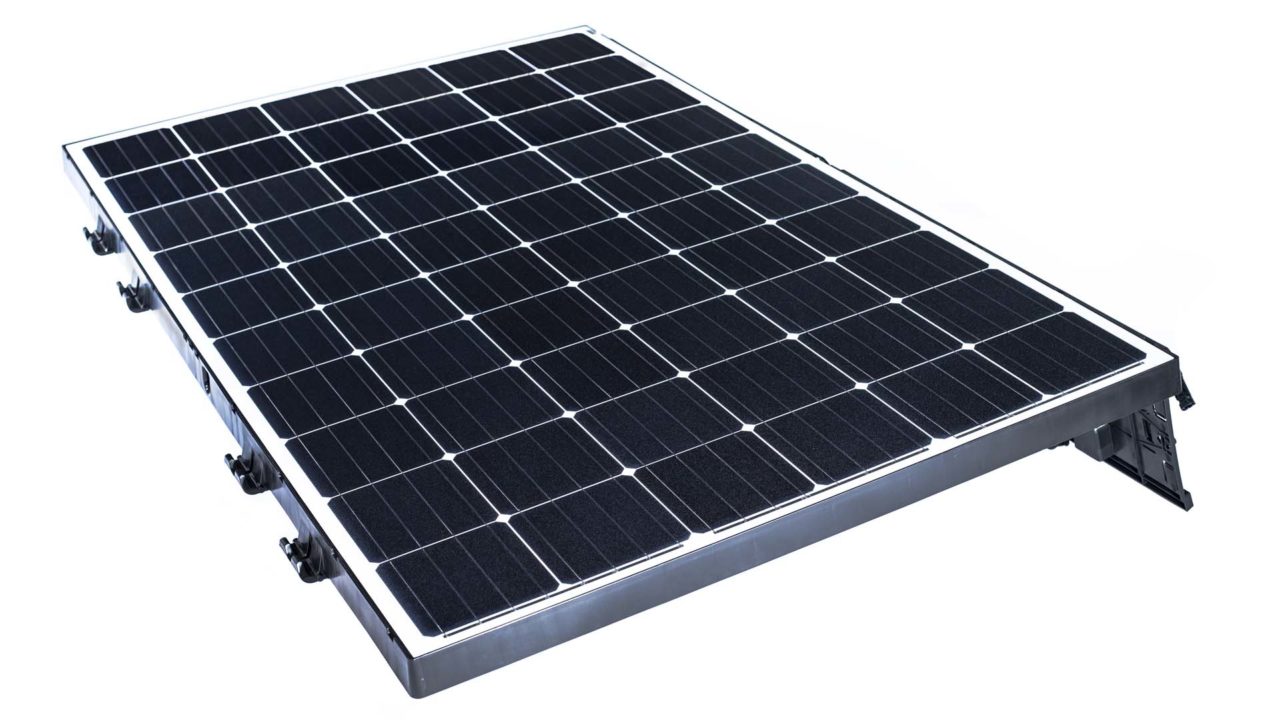 Beamreach Solar, formerly Solexel has showcased its new 'Sprint' lightweight PV module system for flat commercial rooftops at Intersolar Europe 2016 and features maximum power capacities ranging from 290 watts to 320 watts.
Problem
Due to the weight penalty of conventional PV modules, not all flat commercial rooftops can support large solar systems, limiting the expansion of the total available market for conventional PV modules in this large potential sector.
Solution
The 60-cell Sprint module is claimed to expands the commercial solar market for installers, developers and roofers by allowing them to sell solar to commercial customers whose roofs previously could not support conventional solar systems and by helping them make solar more economically attractive to customers who previously were not interested in solar power. Featuring maximum power capacities ranging from 290 watts to 320 watts, Sprint moduels are claimed to generate up to 20% more power than conventional solar systems.
Applications
Flat commercial rooftops.
Platform
The Sprint module use an innovative design that integrates racking into the panel, enabling an ultra-fast install process that requires no tools and no grounding. This allows Sprint panels to be installed up to five times faster than conventional panels and racking systems, significantly reducing installation time and labor costs, according to the company. Sprint's design also reduces the distance required between panel rows, enabling up to 30% more panels to be installed on a roof, increasing the solar system's overall energy output. Sprint panels have been tested to support test loads up to 5,400 Pascals (Pa) and withstand wind speeds of 115 MPH. Sprint also comes with a 25-year linear output warranty and 10-year product warranty.
Availability
June 2016 onwards.