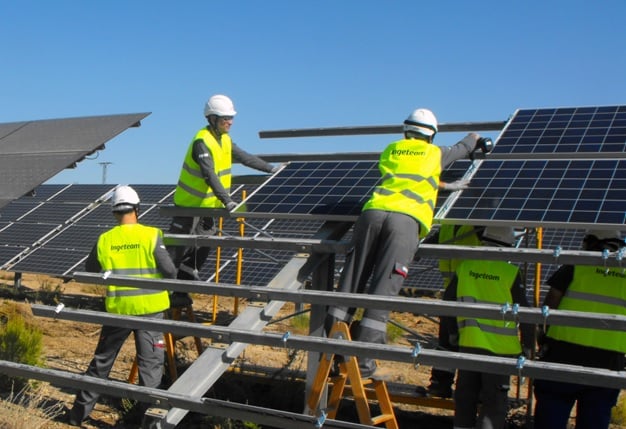 Bloomberg New Energy Finance (BNEF) has forecasted global solar demand in 2019 could increase by as little as 15% in 2019, reaching 125GW of new installations, up from preliminary forecasted and revised figures of 109GW for 2018.
BNEF had significantly lowered its global solar demand forecast after China's '531 New Deal was announced at the end of May, 2018.
The halt to utility-scale PV projects and caps on distributed generation (DG) under the new deal was expected to result in China installing 30GW to 35GW in 2018, compared to over 53GW in 2017, according to BNEF at the time.
As a result, global installs were not expected to reach 2017 levels of 98GW.
Recent figures issued by China's solar trade organization China Photovoltaic Industry Association (CPIA) put total China installs at 43GW, down only 18%, year-on-year.
Rapidly falling PV module prices meant demand outside China started to outperform expectations, leading not to an annual decline but a strong rebound to around 109GW in 2018.
BNEF believes the China solar market is still in disarray after stopping support in key sectors, due to a deficit in the renewable energy fund of RMB 150 billion (US$23.4 billion) at the end of 2018.
However, a continued strong decline in PV module ASPs is not expected in 2019, yet has spurred greater demand at lower pricing points to expect regions such as Europe to have increased demand as well as in India, the Middle East, North Africa and Turkey.

With uncertainty over demand in China and the pace of growth expected in many emerging markets, dependent on competitive pricing, BNEF has also forecasted that global solar demand could top 141GW in 2019, a 29% increase over the previous year.