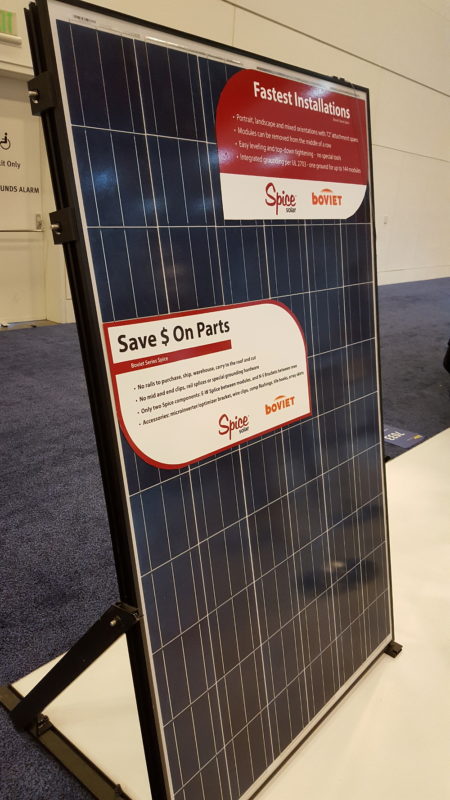 Vietnam-based PV module manufacturer Boviet Solar Technology has added a 72-cell, 1500VDC multicrystalline module to its growing product portfolio, designed for the growing commercial and utility-scale demand in the US for the higher voltage modules.
Higher voltage systems are known to enable longer system module strings that reduce combiner box and wiring requirements, lowering upfront capital costs and reduce installation times, providing a lower LCOE (Levelised Cost of Electricity). Larger, 72-cell modules also reduce installation times for a given system size, due to lower unit requirements.
Eric Ma, PhD president and managing director of Boviet Solar USA said: "Since entering the U.S. market we have been making strides in providing our customers with exceptionally premium products based on rigorous R&D. With the addition of our 1500-volt module our product line is now even stronger than before.
The 72-cell 1500VDC modules were said to come with a 12-year workmanship warranty and a 25-year power output warranty.
At recently held Intersolar North America, Boviet Solar showcased its first PERC (Passivated Emitter Rear Contact) based cell technology for both multicrystalline and monocrystalline modules.