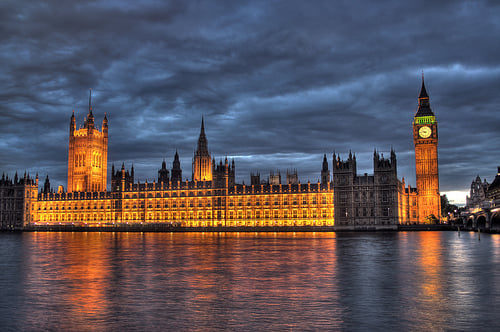 Confirmation that the UK has voted to leave the European Union has prompted fresh calls for the low-carbon sector to be granted more investment certainty.
The 'Brexit' referendum, in which 52% of voters decided that the UK should leave the EU, has sparked early turmoil in financial markets and has hit banking and investment sectors particularly hard.
The FTSE fell more than 500 points in early trading – the worst decline on record – while the value of the GBP slumped to a 31-year low in the immediate aftermath.
Those repercussions stand only to further dampen an appetite for investment in the UK's clean energy sector which the energy and climate change select committee warned earlier this year had been significantly impacted by the UK government's approach to subsidies and other support frameworks.
Nick Molho, executive director at Aldersgate Group, warned that it would be imperative for the UK to continue to engage in the financing of a transition to a low-carbon economy.
"Environmental and low carbon economy issues were largely overlooked during the EU referendum campaign… Today, its [the UK's] low carbon and renewable energy economy has a turnover in excess of £46 billion, employs over 238,000 full time workers directly and British businesses are leading exporters of clean technologies such as ultra-low emission cars.
"With serious environmental issues facing the world and with low carbon investment rapidly growing globally, it is in the UK's economic and environmental interest to engage positively in international negotiations on climate change and other environmental and support the growth of its low carbon economy through national policy," he said.
Molho concluded by arguing that a "robust carbon plan" must now be among the "essential priorities" for the government, echoing similar calls from UK Renewable Energy Association chief executive Nina Skorupska CBE.
"This result raises serious questions for investor certainty, energy security and much needed investment in the UK energy infrastructure," Skorupska said.
The immediate effect on investor confidence in the UK remains unclear but according to Dustin Benson, head of energy and resources at the Green Alliance, the investment community will need reassurance.
Speaking to Solar Power Portal earlier today, he said: "I don't think there's any investor that's looking at the UK and smiling today. This is obviously a major upset, it wasn't expected by the investment community and it raises a whole host of new policy questions and uncertainties.
"The upside is that we have the opportunity to reassure investors and commit to continuing our decarbonisation journey. We have our own domestic climate change act which gives us the legal framework and direction to do that whether we're in the EU or not so certainly all of the formal mechanisms are there to carry on."
"It is in the UK's economic and environmental interest to engage positively in international negotiations on climate change and other environmental and support the growth of its low carbon economy through national policy." – Nick Molho, executive director, Aldersgate Group.
David Wadham, utilities partner at international law firm Ashurst, said that it was vital the government moved to put investors minds at ease.
"The outcome raises so many questions for the UK power industry, and in particular the renewables sector, that it is vital that the government takes swift action to ensure there is sufficient certainty to allow power companies to make investment decisions. In particular developers need clarity on any impact on the next CfD allocation round scheduled for later this year," he added.
Meanwhile Richard Black, director at the Energy and Climate Change Intelligence Unit, warned that a failure to allay investor concerns would risk an increase in consumer bills.
"Leaving the EU is likely to put an upwards pressure on energy bills, partly due to the direct financial costs of Brexit and also the impact of reduced investor confidence. So an immediate challenge for the government following this vote will be to prevent bills rising.
"Affordability and security of supply have been enhanced by our increasing gas and electricity connections with the EU. A choice for the government now is whether it wants to continue expanding those connections and hence the benefits to hard-working British families, or to shut up shop.
The issue looks certain to be referenced during a surprise ECC select committee – a parliamentary working group established to scrutinise government policy – evidence session focusing on investment certainty which was announced prior to the referendum result yesterday afternoon.
Energy minister Andrea Leadsom – herself a prominent figure for the Leave campaign – will face questions from the select committee next Wednesday at 9:30am.