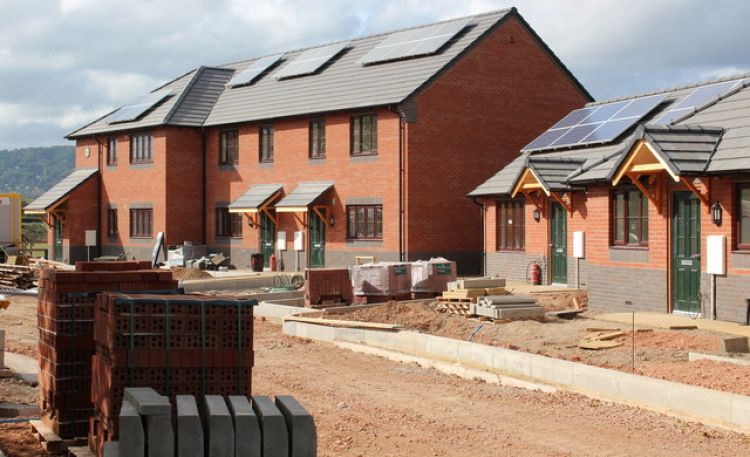 Lancaster, a charter city in northern Los Angeles, has passed an ordinance that requires new-build homes to hit net energy standards by having rooftop arrays or paying a mitigation fee.
Lancaster initially began requiring solar panels on the roofs of new houses in 2014, with San Francisco following suit last year. This new Zero Net Energy (ZNE) ordinance that was passed last week mandates any rooftop array on new-builds to contain 2 watts per square foot of the property, beginning this year.
"The City of Lancaster has always prided itself on being a City of firsts – we continue to do so as we pave the way in the sustainable energy sphere," said mayor Rex Parris. "The Zero Net Energy Home Ordinance expands upon Lancaster's residential solar ordinance so that new homes built in Lancaster now will not only be environmentally friendly, but have a zero net impact on our environment, while reducing energy costs for the homeowners. This is a great stride in Lancaster's journey to become a Zero Net City."
Builders will have three options available to comply with the city's Zero Net Energy requirement: a solar component, mitigation fees in lieu of a solar component, or a combination of both:
Installing a solar component: with this option, the size of the system is based on the size of each home constructed; creating a zero-balance energy bill for the homeowner
Pay a ZNE mitigation/in lieu fee: this fee is equal to US$1.40 per square foot of property of a new-build. With this option the homeowner receives credits for the new ZNE home rate, providing them with a 50% discount on the energy generation portion of their bill for 20 years
The third choice is a combination of the two options above; instead of the size of the solar installation being determined by the square footage of the home, builders can install a 2kW solar system on each new home of 1,000 square feet or less. For larger homes, the builder then pays a ZNE mitigation/in lieu fee of US$1.40 for the remaining square footage of the home. As with option two, the homeowner will receive the LCE ZNE Home Rate – a 50% discount on their generation rate for the next 20 years.
Lancaster must complete a feasibly study and obtain final approval from the California Energy Commission (CEC) before the ordinance can take effect. The feasibility study is currently underway is expected to be completed by April 2017 after which it will be reviewed by the CEC – which is typically a 3-6 month process.