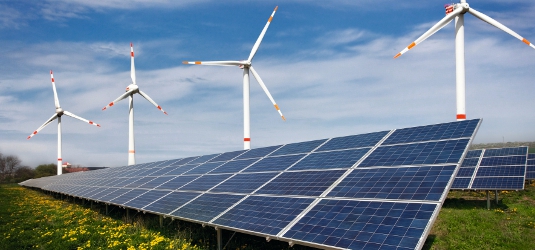 Energy from grid-connected, utility-scale solar plants surpassed wind for the first time in California during 2015, according to global environmental and industrial analysis firm Vaisala.
The California Independent System Operator (CAISO) stated in its records that over the past five years, grid-connected, utility-scale solar generation in the state increased fifteen-fold: increasing from 1,000GWh in 2011 to 15,592GWh in 2015, accounting for 6.7% of the system total in comparison to wind at 5.3%.
Despite getting caught in the cross-fire of the controversial net-metering debate across the US, California champions large-scale solar growth in recent years and has considerably altered the structure of the regional energy market. It's Renewable Portfolio Standard (RPS), launched in 2002, recently mandated a 50% renewables target, and is a significant driver for California's wind capacity; which is one of the largest in the country.
"California's continued commitment to renewable energy is very encouraging and creates a great deal of opportunity for the industry," said Pascal Storck, global manager of energy services, Vaisala. "But, as we've seen in many markets around the world, rapid capacity growth also inevitably places strain on regional systems," he added.