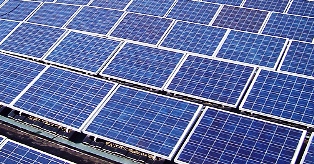 Canadian Solar's wholly-owned subsidiary, CSI New Energy, has completed the sale of three solar power plants in China — totaling 44.3MW — to Shenzhen Energy Nanjing.
The transaction was closed on 29 December 2017, with Canadian Solar expected to recognize revenue from the sale of the plants for the fourth quarter of 2017.
Shenzhen Energy Nanjing invests, constructs, and operates new energy and conventional energy projects and serves as a subsidiary of Shenzhen Energy Group.
Dr. Shawn Qu, chairman and chief executive officer of Canadian Solar, said: "With the sale of these three solar plants, we have now sold a total of seven plants in China to Shenzhen Energy. As a developer for solar power plants, we are delighted to see many traditional energy companies such as Shenzhen Energy are looking to own and grow more renewable energy assets. This trend will bring cleaner air to China."