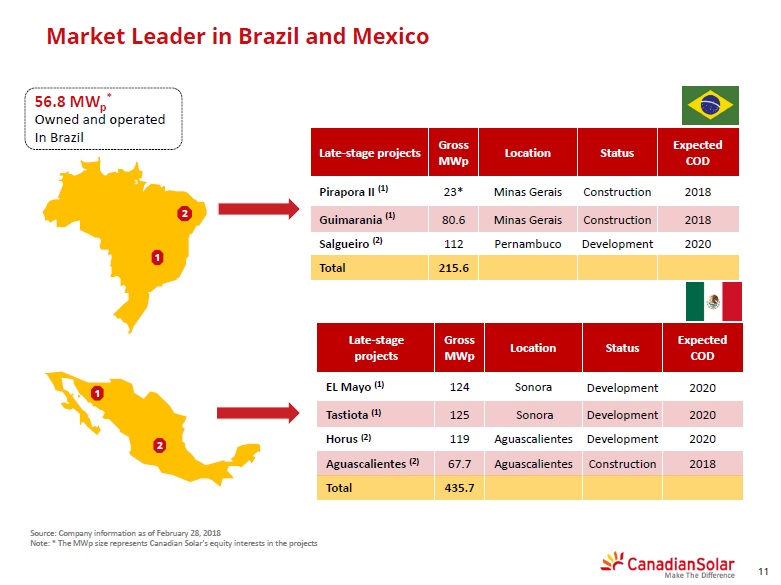 'Silicon Module Super League' (SMSL) member Canadian Solar has sold its interest in the Guimarania solar energy project in Brazil to Global Power Generation, subsidiary of Spanish energy group Gas Natural Fenosa as it continues to monetise PV power plant projects in the country.
Gas Natural Fenosa is purchasing the 80.6 MWp project, (expandable to 83 MWp), which is currently under construction and expected to reach commercial operation in the fourth quarter of 2018. The SMSL is providing modules from its PV manufacturing plant in Brazil, operated by major OEM firm, Flex.
Dr. Shawn Qu, Chairman and Chief Executive Officer of Canadian Solar said, "This is the fourth project, which we have successfully developed and sold in Brazil, following the 399 MWp Pirapora project portfolio. With the 476 MWp of projects awarded in the last two energy auctions, Canadian Solar has developed over 955 MWp of solar projects, with long-term PPAs awarded, in the country."
Canadian Solar recently said it would build three PV power plants in Brazil, totalling 364MWp in Brazil after securing the projects through Brazil's latest A-4 auction that was held on April 4, 2018.