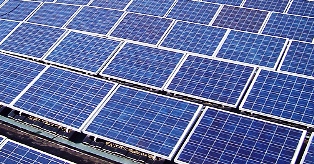 Solar power company Canadian Solar announced Monday that it has closed a financial deal worth US$47 million with Goldman Sachs Japan.
The US$47 million dual-tenor green project bond will be used to finance Canadian Solar's 19MW Gunma Aramaki Solar Power Plant in Gunma Prefecture, Japan.
The Gunma Aramaki green project bond stands as the first of its kind with dual-tenor maturity of 1.5 years and 20.3 years, representing the initial and extended tenor respectively, within a single-tranche of bond.
The Gunma Aramaki Solar Power Plant is expected to start commercial operations in December 2017. Energy generated from the solar power plant will be purchased by Tokyo Electric Power under a 20-year feed-in-tariff contract at the rate of US$0.32 per kWh.
Dr. Shawn Qu, chairman and chief executive officer of Canadian Solar, said: "We are very proud to announce the landmark issuance of a dual-tenor green project bond in Japan. We are encouraged by the institutional investors' response to our innovative bond offering. Investors recognize our strong track record of building high quality and bankable solar power projects. This successful offering paves the way forward for Canadian Solar to further issue green project bonds at low coupon rate in Japan."