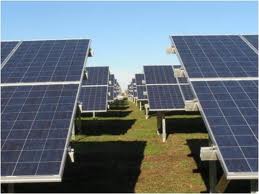 Vertically integrated PV firm Canadian Solar has secured US$20 million in funding from the China and Portuguese-led Countries Cooperation and Development Fund (CPDFund) to support a number of solar projects in Brazil, including the 191MW Pirapora I Project in the state of Minas Gerais.
The 191MW project is currently under construction and is expected to be completed in the third quarter of 2017.
Once completed, the project will produce 391.3GWh of clean electricity annually, enough to meet the yearly energy needs of more than 200,000 Brazilian households.
Canadian Solar's investments to spur solar power in Brazil include the operation of the country's largest solar module manufacturing facility, which boasts an annual capacity of 380MW, along with the development of an additional 207MW of solar energy projects with 20-year power purchase agreements.
Dr. Shawn Qu, chairman and chief executive officer of Canadian Solar, said: "We are glad to partner with the CPDFund in the growing solar energy market in Brazil. This milestone funding from the CPDFund cements our collaboration towards the CPDFund's investment into high-quality solar energy projects developed by Canadian Solar in Brazil and other Portuguese-speaking countries worldwide.
"We look forward to more opportunities to cooperate with state-owned enterprises and institutional investors in China to boost solar energy growth globally."
Jianxin Chi, chairman of CPDFund management company, added: "We value the partnership with Canadian Solar which has extensive industrial experience and outstanding capability, and believe that the milestone funding is the start of more cooperation on solar energy in Brazil, other Portuguese-speaking countries and Africa. We also have strong confidence in the future of Brazilian economy and the economic cooperation between China and Brazil, and expect to invest more in power, infrastructure and other industries in Brazil."