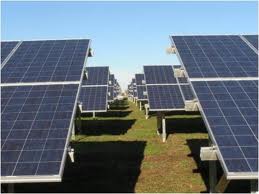 Solar manufacturing giant Canadian Solar has secured a US$28.9 million loan to develop seven ground-mount solar farms in the UK.
The Ontario-headquartered firm signed the financing agreement with Royal Bank of Scotland, which provided a term loan to construct the plants which have a total installed capacity of 38MWp.
The additional capacity will take Canadian Solar's UK portfolio to 78MW, and chief executive Shawn Qu said he was pleased to secure the financing facility and proceed with the development.
"We are also pleased with the execution of our energy business plan across all of our key markets as we continue to successfully develop, finance and build high quality solar energy assets in low risk geographies," he added.
While Canadian Solar has not disclosed the names or locations of the assets in question, yesterday PV Tech sister publication Solar Power Portal revealed that the manufacturer had broken ground on a large solar farm in Scotland.
Its development – and other ground-mount solar farms in the UK – comes amidst the approaching Renewables Obligation (RO) grace period deadline which expires on 31 March 2016.
The RO is a UK government subsidy established to support the development of utility-scale solar assets and has been gradually phased out, with the deadline for sites above 5MW in size closing on 1 April 2015 and the newly-elected Conservative government bringing forward the closure for sub-5MW sites by a year to 1 April 2016.
However grace periods have been handed to sites meeting specific conditions allowing them to be completed up to 31 March 2016, creating a development rush which has in turn caused shortages in module supply.