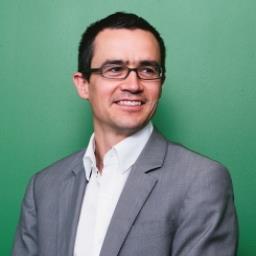 In the wake of fierce clashes over the alleged cause of electricity prices peaking in South Australia, the Clean Energy Council (CEC) has called for a national summit on energy market reform to set the record straight.
Since the federal election, conservative and power industry bodies have renewed attacks on Australia's Renewable Energy Target (RET). They have use the debacle surrounding South Australian power prices as their main case study, arguing that renewables such as wind and solar have caused the rate hikes.
However CEC and other solar advocates duly noted that the rate hikes were in fact caused by an interconnector being down for maintenance and unseasonably cold weather leading to households cranking up their heating and as well as a massive spike in gas prices.
CEC has now asked for a summit to enact a "mature conversation about practical reforms to support the continued transition to clean energy in the state".
CEC chief executive Kane Thornton said recent reporting of the energy situation in South Australia and the misunderstanding of many commentators demonstrated the complexity of the matter, and the "broad range of vested interests involved".
He added: "We are calling for major stakeholders, industry and government representatives to come together and lay the groundwork for sensible and considered changes in the energy market that will serve power users better.
"It is unfortunate that the complexity of this issue has resulted in some commentators settling on renewable energy as the root cause of all the challenges in South Australia. This is simply untrue."
A newly published CEC report 'The rise of Renewables in South Australia: Current state of play' also found that wind power output correlates with lower wholesale power prices in South Australia as well as there being a strong correlation between the price of gas and electricity prices.
Thornton said: "At some points last week gas prices were four times their usual rate, and this coincided with very high power prices."
The Australian Energy Market Operator (AEMO) has also confirmed that the state's power reliability remains strong and recent issues were only down to the interconnector maintenance.
Thornton added: "As the transformation of the South Australian energy system continues, a range of clear market and system solutions need to be carefully considered to both reduce the reliance on gas-fired generation and drive greater diversity and competition in the market."
He called for a collaborative effort in the transition to a zero-emissions system and he also expressed optimism over the appointment of Josh Frydenburg as the energy and environment minister.