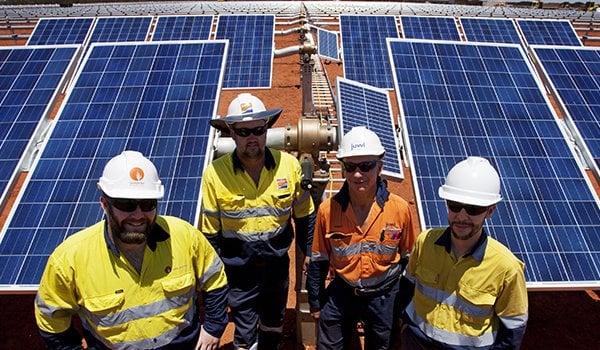 The Clean Energy Finance Corporation (CEFC), which was once on threatened with abolition under the government of former prime minister Tony Abbott, has now surpassed AU$1 billion in financing for solar projects amounting to 1.4GW of PV capacity across Australia.
The milestone was reached with CEFC's third equity investment in large-scale renewables, a AU$51 million stake in Total Eren's 200MWac Kiamal Solar Farm in Victoria, as reported by PV Tech yesterday. The body's earlier equity investments included Queensland's Ross River Solar Farm and Tasmania's Granville Harbour Wind Farm.
Prior to its equity investments, CEFC's financing had predominantly come in the form of debt financing.
Regarding Kiamal, CEFC CEO Ian Learmonth said: "This exciting project will contribute to a stronger and more reliable grid, able to accommodate an increasing share of low emissions solar energy in the future.
He added: "While Australia's world-leading potential in solar energy is well known, the reality is that we require considerable new investment to take advantage of this low cost and low emissions energy resource. The CEFC continues to play a central role in working alongside exciting new investors such as Total Eren as a way of increasing the flow of capital into our clean energy transition. We're also seeing new opportunities for the CEFC to invest in projects as an equity partner, allowing us to diversify our own investment portfolio for the longer term."
Last December, CEFC made an equity investment of AU$100 million (US$72 million) in the Australian Renewables Income Fund (ARIF), aiming to encourage institutional investors to further expand their reach into clean energy.