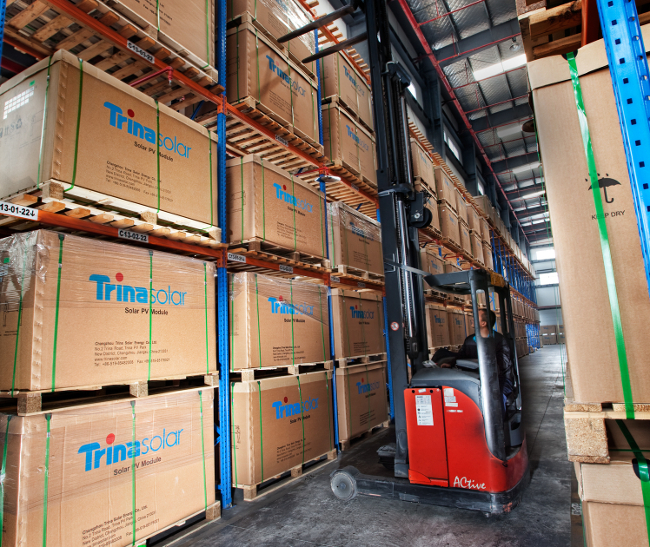 Imports of solar cells and modules into India have tripled in the last year, according to a release from the Press Trust of India (PTI).
Shipments grew to INR155 billion (US$2.3 billion) in 2015/16 from just INR51 billion in 2014/15, and INR43 billion in 2013/14.
The news is expected given India's utility-scale solar PV development booming in the last 12 months and reaching well-beyond 7.5GW capacity. Meanwhile, India's Domestic manufacturing capacity remains far too small to cater for its giant PV demands.
In an interview with PV Tech, Ivan Saha, president and chief technical officer of India-based manufacturer Vikram Solar, explains how India's domestic module manufacturing capacity has actually doubled in the past year, although cell activity remains slow.
Meanwhile, Bridge to India forecast on Monday that India-based PV developers are likely to benefit from an expected sharp drop in prices for Chinese module imports given an oversupply in the second half of 2016. With Q1 2017 expected to see India's largest ever capacity additions of 2GW, imports are likely to increase further.
PTI reported a written reply by minister for energy and mines Piyush Goyal in the Rajya Sabha in the Parliament of India: "Manufacturers from the US, China and other countries are supplying solar cells and modules in India and in some cases, the price is much lower than what is being offered by domestic manufacturers."
Goyal also indicated that India's domestic manufacturers no longer want to attempt to impose anti-dumping duty on imports from cells and modules from China. He also cited the Domestic Content Requirement (DCR) policy, which sets aside a small percentage of PV capacity that must use equipment from local manufacturers, as one government attempt to support the domestic industry.