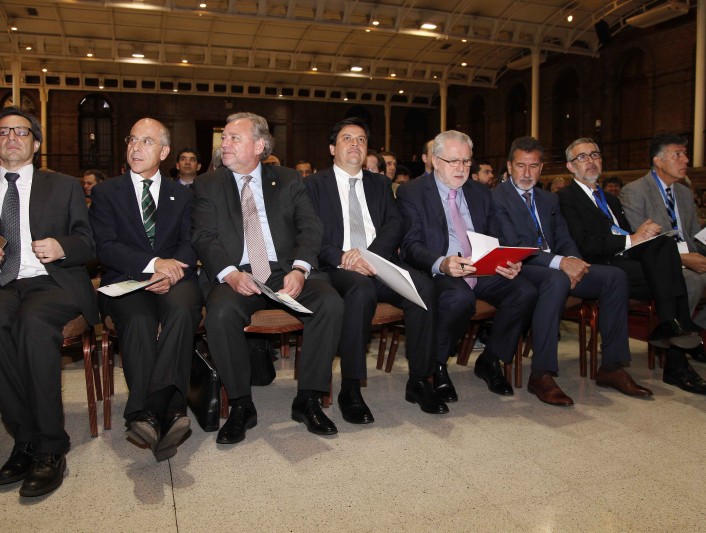 Chile is set to reduce the amount of capacity on offer in its next major power tender and delay the start of power purchase agreements (PPAs) by a year, according to executive secretary of the National Energy Commission (CNE), Andres Romero.
The CNE has yet to confirm these actions, but it has estimated that it would modify the bidding rules so that PPA contracts from the next auction will start in 2024 instead of 2023. Meanwhile, the total capacity tendered is highly likely to be reduced from the 4,200GWh originally announced in January this year.
The proposed moves are the result of a 13% reduction in projected energy demand, due to energy efficiency policies, adjustment of economic growth figues from the Central Bank and the Ministry of Finance and lower power prices.
Energy minister Andrés Rebolledo said that large commercial and industrial energy consumers (demand >500kW) are shifting from the regulated segment towards dealing directly with their energy supplier in the unregulated market following a large drop in energy prices.
Rebolledo added that this was "a significant relief for small and medium-size industry and commerce, which will see their production costs decrease. […] We are happy because the objectives set by the government in energy matters are being fulfilled in advance, ensuring consumers and industry better prices."
The forthcoming power tender has been adjusted to include two categories, where participants can bid for hourly time blocks or in quarterly and annual blocks. Solar PV lost out heavily in the most recent tender last August as a result of the daytime blocks not being given enough capacity, even though the technology delivered record low tariffs at the time.