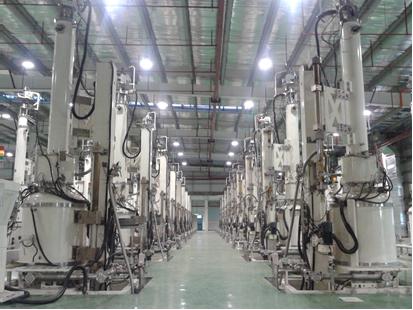 Monocrystalline wafer producer Comtec Solar Systems Group has attracted two new major shareholders through a new share subscription offer to expand further into the downstream PV power plants business as well as support potential upstream consolidation of its group businesses to strengthen the company.
Comtec said in a Hong Kong financial statement that GF Holding an investment holding company incorporated in Hong Kong, itself owned Surrich International, China First Capital and New Citic, will subscribe for 672,900,231 shares at HK$0.66 per share, representing approximately 48.35% of the existing issued share capital of Comtec.
The biggest shareholder of GF Holding (40%) is Surrich International, a wholly-owned by Chinese state-owned Wuxi Guolian Development (Group) Co.
The second new investor is Mr. Li, chairman of Henan Wanzhong and the controlling shareholders of Henan Wanzhong through Beijing Bohai, involved in gas operations. Li is subscribing to 255,238,019 shares, representing approximately 18.34% of the existing issued share capital of Comtec.
Comtec noted that it has not conducted any equity fund raising activities in the past twelve months.