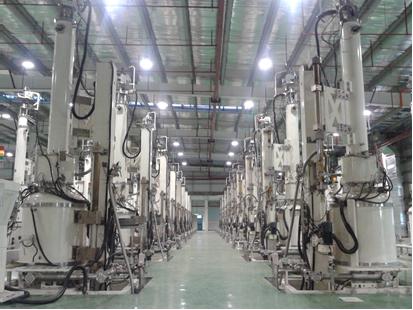 Monocrystalline wafer producer Comtec Solar Systems Group reported third-quarter preliminary results showing higher wafer shipments and increased revenue but gross margins continue to decline.
Comtec reported third-quarter 2015 revenue of RMB314,740,000 (US$49.2 million), up slightly from US$44.2 million in the previous quarter.
The unaudited consolidated gross profit was approximately RMB8,815,000 (US$1.37 million), flat with results posted in the prior two quarters of 2015.
However, gross margin continued to decline over the last two years. Comtec reported a third quarter 2015 gross margin of 2.8%, compared to 7.4% in the prior year period. Gross margin in the first six months of 2015 had declined to 3.2%.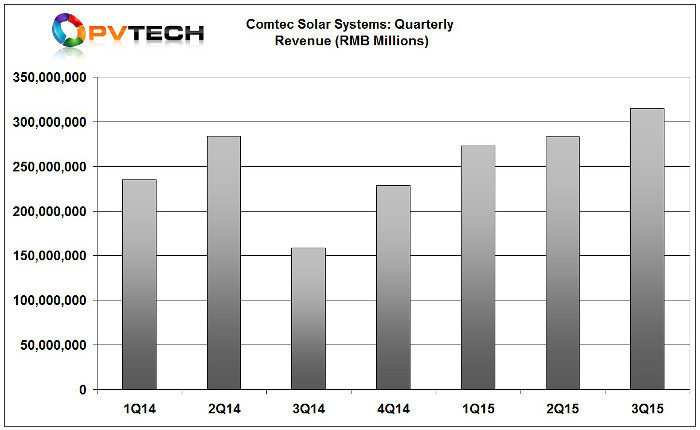 Comtec also sold excess inventory of raw materials (mainly polysilicon) during the quarter totalling RMB107.8 million (US$16.8 million).
The company said that the decrease in gross profit and gross margin was mainly attributable to the decrease in monocrystalline (125mm x 125mm) wafer ASPs, which declined to approximately RMB1.6/W (US$0.25/W), compared to RMB1.7/W (US$0.27/W in the prior year period.
Wafer shipments in the quarter were approximately 124.2MW, compared to 83.1MW in the prior year period. Wafer shipments in the first six months of 2015 had been 197.7MW.
Baring a major slowdown in wafer shipments in the fourth quarter, Comtec is on course to exceed 2014 wafer shipments of 372.7MW and could reach shipments in the 450MW range for the full-year.