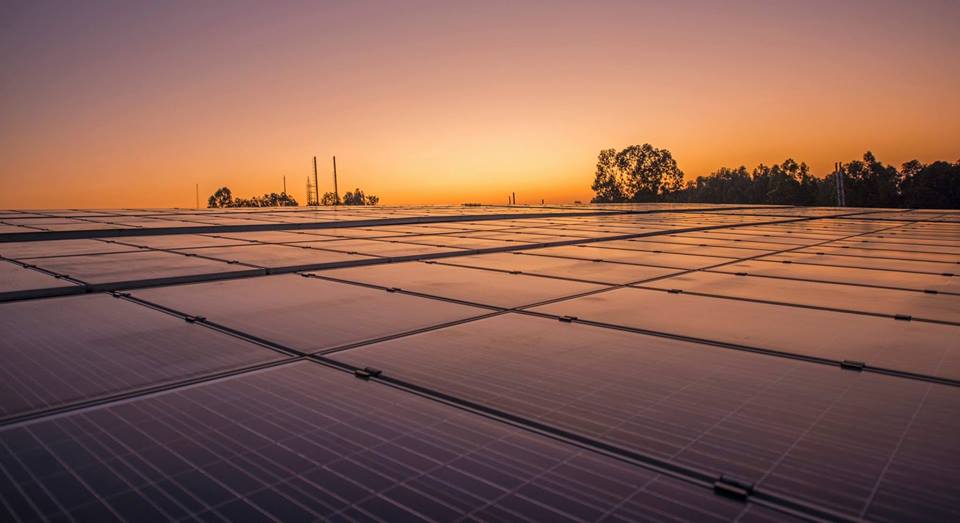 After announcements that India will hit solar cells and modules with an 18% tax under the new Goods and Services Tax (GST) Bill, some confusion has arisen about what level the tax will actually be set at.
The secretary of the Ministry of New and Renewable Energy (MNRE) has now said that the 18% GST on solar equipment could be an 'anomaly' and may be revised to just 5%, according to Jasmeet Khurana, associate director, consulting at Bridge to India.
In line with this, a spokeswoman from Indian smart solutions and renewables firm Acme Solar, one of the largest PV developers in India, told PV Tech: "We are in talks with Government as there is some confusion around it. We will have more clarity within 2-3 days."
The confusion surrounds the fact that all renewable energy-based devices are set under the 5% tax mark in the latest GST proposals, but in a separate section solar cells and modules have been set at 18%. The taxes are due to come into force on 1 July.
Khurana also told PV Tech: "The GST rate issue is probably going to drag for a while."
Before the anomaly emerged, multiple industry analysts had expressed concern over the effects that an 18% tax would have on the solar industry in spite of earlier claims from energy and mines minister Piyush Goyal that the higher tax rate would not slow down the growth of solar.
For example, Vishal Shah, research analyst at Deutsche Bank, reported in a research note: "We believe this new law would result in up to 20% increase in module costs and 10-15% increase in inverter cost, which in turn could negatively impact roughly 10GW of ongoing projects."
Shah noted that Chinese manufacturers and US-based manufacturer First Solar consider India to be a key growth market, while the economics of downstream developers, such as Indian firm Azure Power, would be impacted.
In its weekly release, Bridge to India said the new regime would raise module costs by 18%, inverters by 12%, and service costs by 3% – increasing overall project cost by about 12%. The consultancy also said the viability of 10GW of ongoing utility-scale projects would come under threat.
Furthermore, Bridge to India forecast that the new rate would still not benefit India's struggling domestic manufacturers, because the cost of raw material imports would go up at the same level.
It said that the rapid decline in solar equipment costs may well have been the deciding factor for the government to introduce the higher tax – if indeed this is the final rate that it is set at.
The consultancy has historically warned that developers may not have adequately calculated the risk of the GST in their bidding strategies, as price records have continued to plunge dramatically in recent months. Bridge to India now forecasts a range of complications in implementing the new tax, including the wide variability in power purchase agreement (PPA) templates across India, and reluctance from distribution companies to take on any higher tariff rates.
Interestingly, as things stand, coal has been given a far lower tax rate of 5%.
Bridge to India concluded: "We believe that the long-term prospects of the industry would not be impacted by GST move as an increase in tax rates will be quickly offset by falling costs. A commercially viable, non-subsidy dependent sector is naturally more sustainable in the long run. However, we do wonder why solar equipment is attracting higher taxes than coal or other power equipment."
The relevant MNRE secretaries were on leave when PV Tech contacted them so further clarifications have not been provided.