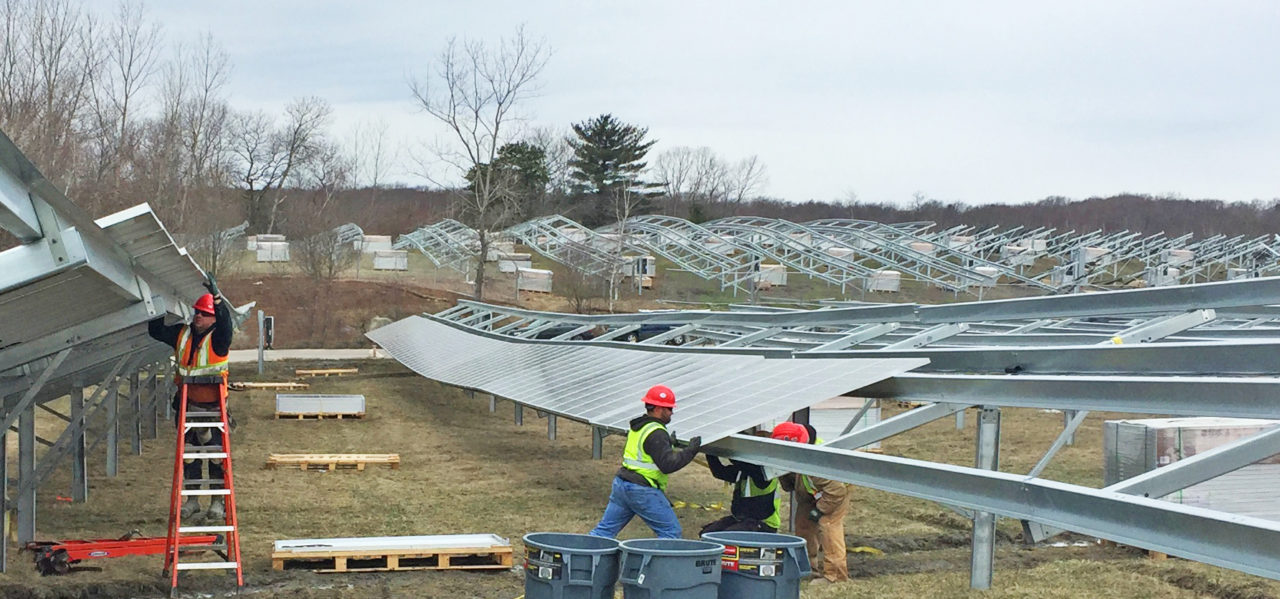 PV EPC, O&M and energy storage development company Conti Solar took home a special honor this week, as it received a Division of Public Safety Certificate – Citation of Merit from the State of New Jersey, Department of Labor and Workforce Development for its efforts toward preventing workplace injury and illness.
Over the past four years, Conti Solar has not recorded a single injury to an employee. A construction firm's safety record is typically recorded by the amount of employee injuries and lost time due to injuries, and is monitored by the Occupational Safety and Health Administration (OSHA) as a Total Recordable Incident Rate, otherwise known as TRIR.
While the industry average TRIR is 2.8 for Power and Communication line and related structures construction, Conti Solar's TRIR clocked in at 0.00. Not only does a flawless safety reputation protect the welfare of employees and control project costs, it also saves money long term — as a better-than-average safety record qualifies a company for lower insurance rates while cutting into the expenses that come from lost time, work and other potential costs resulting from work injuries.
Matthew Skidmore, CEO of Conti Solar, said: "We're extremely proud of our impeccable safety record. The health and well-being of our employees is a top priority of Conti Solar, and it's an honor to be recognized for our efforts."