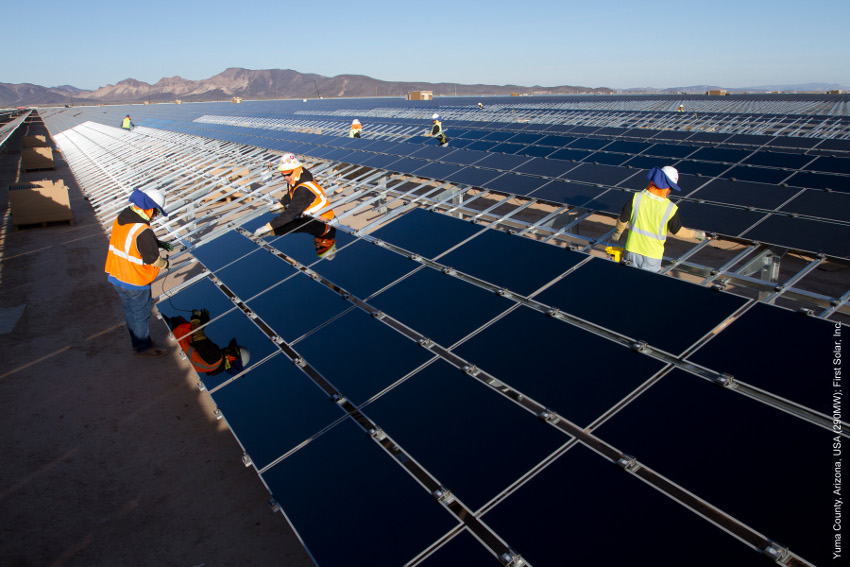 D. E. Shaw Renewable Investments announced that it has acquired the Portal Ridge solar project from First Solar, Inc. Portal Ridge is a 31MW solar facility located in Lancaster, California, with 20-year power purchase agreements with Pacific Gas and Electric Company and Southern California Edison.
The installation, which was developed by First Solar, was acquired by an affiliate of DESRI in partnership with Bright Plain Renewable Energy. The site will be constructed by Blattner Energy Inc. pursuant to an engineering, procurement, and construction (EPC) agreement, and is expected to generate over 90,000MWh of clean energy annually for customers in South California.
Financing for the acquisition, construction, and maintenance of the project was issued by CoBank, ACB, and KeyBank National Association — along with a commitment for tax equity financing from an affiliate of U.S. Bancorp Community Development Corporation.
Bryan Martin, managing director and head of US private equity at the D. E. Shaw group, said: "We are excited to partner with First Solar as we expand DESRI's renewable energy footprint on the West Coast. DESRI has a strong presence in California with multiple projects in construction and operation. We are delighted to add Portal Ridge as we work to provide clean and cost-efficient green energy to the state's residents and businesses."