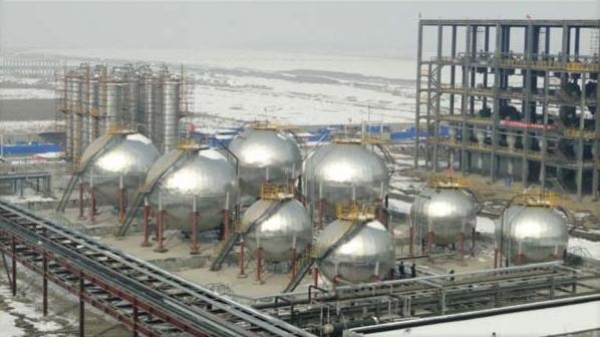 China-based polysilicon producer Daqo New Energy Corp reported a turnaround in sales in the third quarter of 2019, despite continued record polysilicon price declines.
Daqo reported revenue of US$83.9 million, compared to US$66.0 million in the second quarter of 2019. The improvement in revenue was said to be due to higher polysilicon sales volumes on the back of increase production.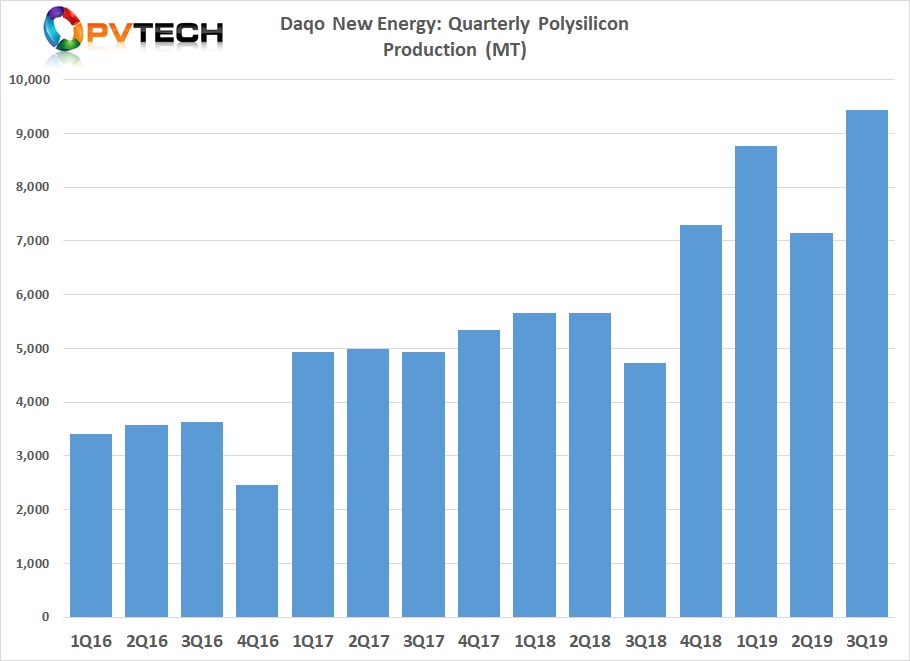 The revenue rebound from the second quarter was supported by further expansions in polysilicon production. The company achieved a polysilicon production volume of 9,437MT in the reporting quarter, compared to 7,151MT in second quarter of 2019.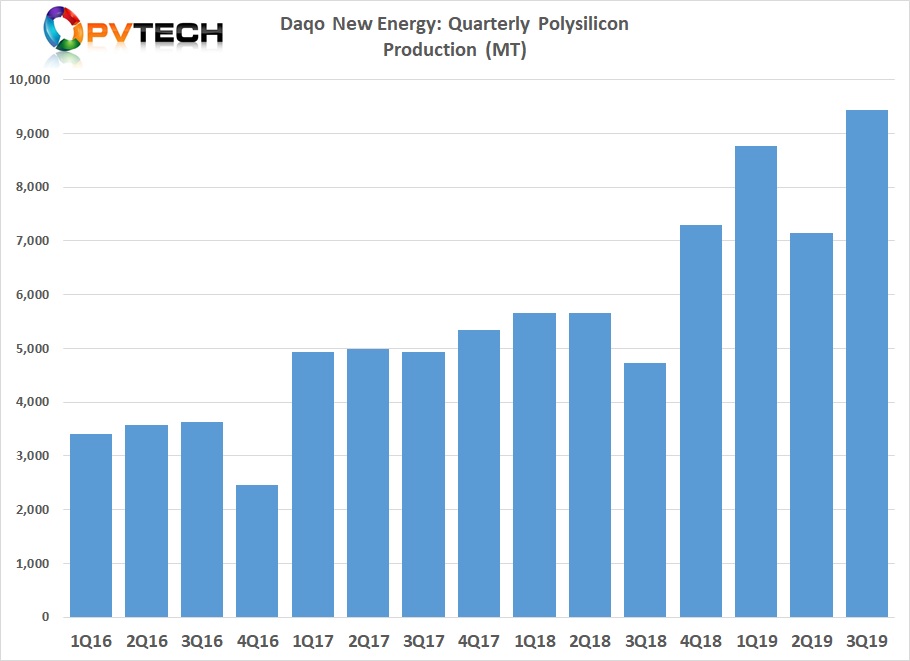 Polysilicon sales volume was 9,238MT in the third quarter of 2019, compared to 7,130 MT in the previous quarter.
Weak demand in China in the second quarter of 2019, led to record low polysilicon ASP's. However, Daqo noted that demand had improved in the third quarter, while ASP's continued to decline, primarily due to the depreciation of the RMB against the USD.
Daqo's polysilicon ASP's in the third quarter of 2019 averaged US$8.99/kg, compared to US$9.10/kg in Q2 2019, a new low.
Gross profit increased to US$18.1 million, compared to US$8.6 million in the second quarter of 2019. Gross margin was 21.5%, compared to 13.0% in the second quarter of 2019. The increase in gross margin was said to be due to lower production costs despite a slight decrease in ASPs.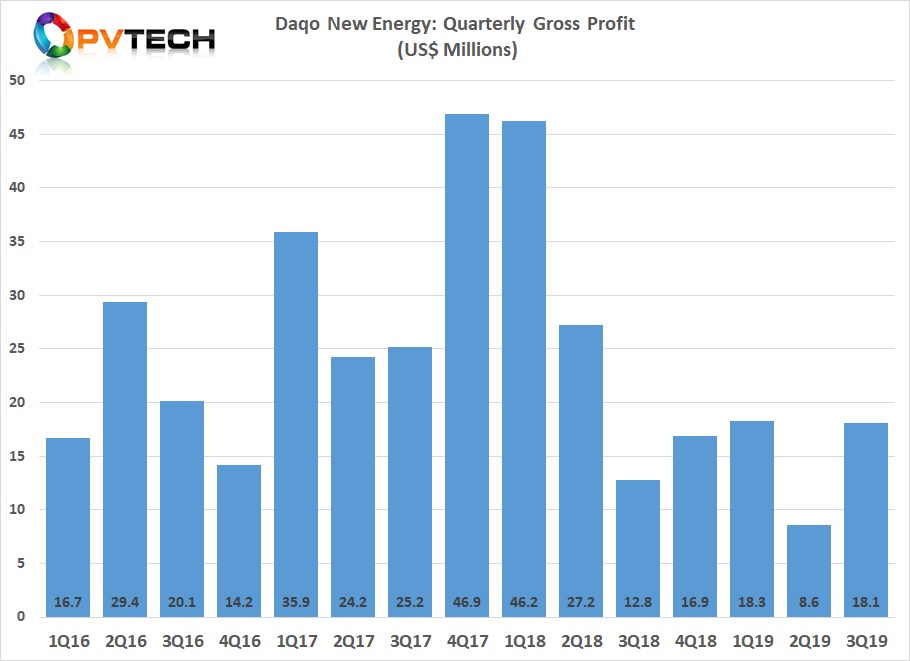 The company had US$68.2 million in cash, cash equivalents and restricted cash at the end of the reporting period, compared to US$79.6 million as of June 30, 2019.
Longgen Zhang, CEO of Daqo New Energy, commented, "We had an outstanding quarter in which we reached record-high production volume of 9,437 MT while achieving the lowest production cost in the Company's history of $6.97/kg. Our results for the quarter reflect the full production capacity and cost structure that our original 35,000 MT facility is able to generate. In mid-September, we successfully completed the construction and installation of our new Phase 4A expansion project and now are currently working to ramp up production of its additional 35,000 MT of capacity. We expect Phase 4A to reach full production capacity by the end of 2019, approximately three months ahead of schedule. With Phase 4A's additional capacity quickly coming online, we expect production volumes during the fourth quarter of 2019 to be approximately 14,000 to 15,000 MT. Our production costs would be further reduced to approximately $6.5/kg upon Phase 4A running at full capacity."
"During the first three quarters of 2019, China installed approximately 16 GW of new solar PV projects, significantly below the market's expectations. We believe the primary reason is the long-delayed announcement of a subsidy policy which has rippled downwards, forcing many project developers to postpone project completion dates and extend the time needed for planning, preparation, permit applications, and procurement. It is possible that many of the 22.8 GW of subsidized projects, which were originally expected to be installed in the fourth quarter of 2019, could be delayed to the first half of year 2020. Despite softening demand from China's downstream market, demand from overseas markets remains robust and could possibly reach 85 GW this year, a significant increase from approximately 60GW in 2018. With the Chinese downstream market expected to rebound next year and overseas demand continuing to grow, we believe global solar PV demand could exceed 140GW in 2020, a significant acceleration when compared to 2019," added Zhang.