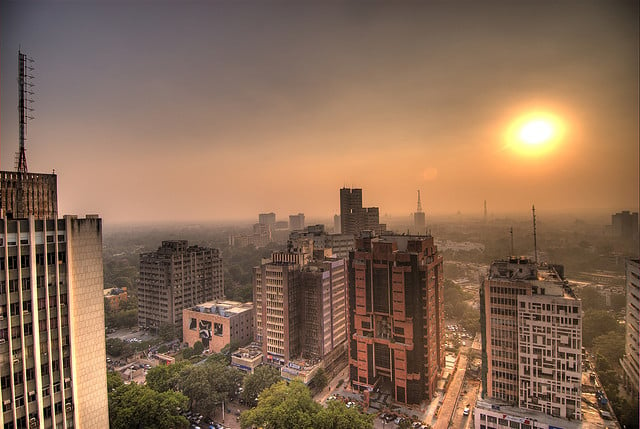 Delhi's distribution companies (BSES) have claimed to be the first in India to complete more than 200 rooftop solar net metering connections.
BSES net metering connections now have a sanctioned load of more than 7MW capacity. Furthermore, nearly 50 connections with a sanctioned load of over 1.5MW are under various stages of commissioning at the consumer end. However, the potential of rooftop solar in BSES area is in excess of 250‐300MW.
The distribution companies (Discoms) said that consumers across all categories "have warmed up" to net metering, particularly educational institutions, commercial and domestic users. Forty leading schools and educational institutes have opted for net metering connections from BSES with a total sanctioned load of more than 1.6MW.
Bridge to India recently said that net metering is improving across the country as it approached 1GW of rooftop PV deployment.
A BSES official said: "The response to net metering has been incredibly encouraging. Consumers have begun to see the benefits of rooftop solar and how it reduces their electricity bills. BSES has energised net metering connections ranging from a sanctioned load of 1kW to 1,000kW. These consumers save between INR1,000 (US$15) per month to around INR1 million per month.
"BSES is fully committed to the ideals and objectives of the programmes. We are amongst the very few utilities in India, which are engaged in actively propagating the rooftop solar installations and facilitating our consumers through direct marketing efforts. We have been actively educating large customers about the solar rooftop net metering policy and its beneficial impact on their electricity bill."