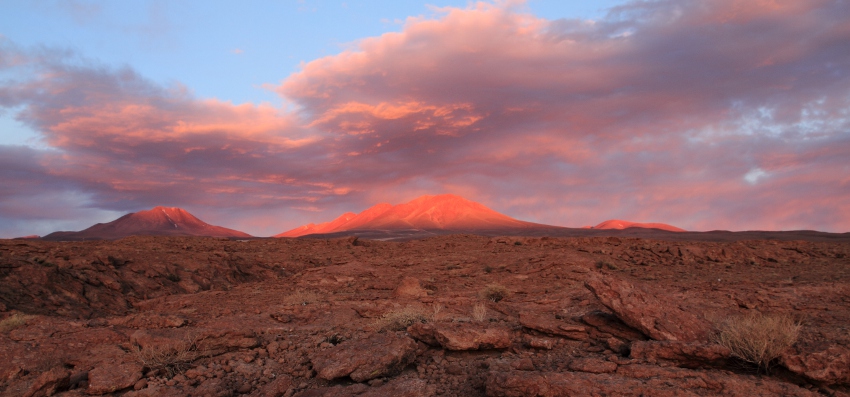 Solar has become the cheapest source of energy in Chile, according to results from the country's latest power tender in October, but issues remain with transmission lines, according to a Deutsche Bank report.
While renewables came away with all of the 1,200GWh capacity available in the auction, there were bids between US$65-68/MWh for three solar parks, while two wind farms were bid for at US$79/MWh and coal power was bid for at a higher price of US$85/MWh.
A market research report on 'Chile Solar' from Deutsche Bank research analyst Vishal Shah and research associate Jerimiah Booream-Phelps, said that solar is now at grid parity, adding: "Chile Solar and wind are now cheaper sources of power generation in Chile than fossil fuels."
The report said the Chilean market has become an important "growth driver" for many solar energy companies and it forecasts 1GW of solar deployment in the country in 2015, however this demand could half to 500MW in 2016 and down to 400MW in 2017.
The report explained: "Although the longer term outlook looks promising, access to good transmission lines and grid saturation remain a major challenge which could potentially impact the growth outlook over the next two years."
Shah added that while the majority of big solar projects are located in Northern Chile and the Atacama desert, "all the best spaces for solar projects have generally been already taken away."
Shah said: "Chile has approved ~2.1GW of projects, but it does not have any place to put them in. Many of these projects are unlikely to get built until the transmission lines get fixed."
Chile's two major southern transmission lines are in good health but the central and northern grids carry most of the solar energy produced and have to deal with the intermittency of power production, said Shah. This means winning new contracts in the region is harder especially with interconnection as a major challenge.
Shah said that the other major challenge is to get power purchase agreements signed. Solar companies either need to go through the mining companies or through the spot market where prices have dropped from average of US$180/MWh to as low as US$60/MWh over the past 12 months.
However, he also outlined two areas of favourable policy support that should drive the progress of the renewables industry in Chile:
In May 2014, the Chilean president released the Energy Agenda, which included a goal of 45% of installed capacity to come from renewable sources by 2025.
A net metering law was introduced in 2014 for systems below 2MW. For electricity fed into the grid, customers get ~9c/kWh.
Deutsche forecast that the majority of growth in Chile will be in utility-scale solar projects while system costs continue to decline and PPA prices stabilise around US$70MWh. It also expects the solar market outlook to remain "relatively robust" in the country.