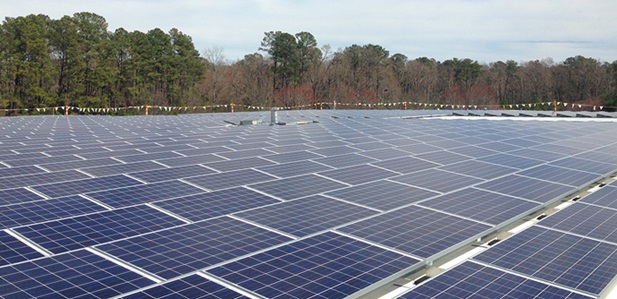 Dominion Energy has acquired two 5MW(AC) solar plants and plans to purchase two other solar farms totalling roughly 10MW(AC) later in Q3 this year from subsidiaries of local North Carolina firm Strata Solar.
Dominion Energy's solar portfolio in North Carolina and Virginia includes more than 600MW of capacity owned by one of the company's generation-holding subsidiaries and more than 500MW of solar capacity under contract by Dominion Energy's electric utilities in the two states.
"With these acquisitions, Dominion Energy is well on its way to bringing into service more than 700MW of solar energy in North Carolina and Virginia by the end of 2018," said Keith Windle, Dominion vice president, business development and merchant operations. "We will continue to develop and acquire clean energy projects that help customers meet their energy needs."
The acquired projects are at Fremont in Wayne County and Moorings 2 in Lenoir County. The two other projects, due to be acquired, are in Sampson County and Wayne County respectively.