The latest solar tender in Dubai has received a bid of US$0.029/kWh, almost halving the winning bid in the previous 200MW round.
The state utility, DEWA, received five bids from international companies with a consortium of Masdar and Fotowatio Renewable Ventures (FRV), now Saudi-owned, offering the lowest tariff.
JinkoSolar bid US$0.0369/kWh, beating a bid of US$0.0396/kWh by ACWA Power and First Solar, winners of the previous round along with Spain's Grupo TSK.
French IPP and Japanese conglomerate Marubeni bid US$0.0444 and French utility EDF bid US$0.0448/kWh in partnership with Qatari firm Nebras Power.
The five bids are now under review by DEWA with both the technical and financial viability under scrutiny.
FRV was bought by Saudi-owned, Dubai-based company Abdul Latif Jameel Energy and Environmental Services in April 2015.
The 800MW, third-phase of the Sheik Mohammed bin Rashid al Maktoum Solar Park is expected to be completed by 2020.
"The wide participation in this vital sector reflects the trust and interest of international investors to invest in mega energy projects with Dubai Government," said Saeed Mohammed Al Tayer, managing director and CEO, DEWA.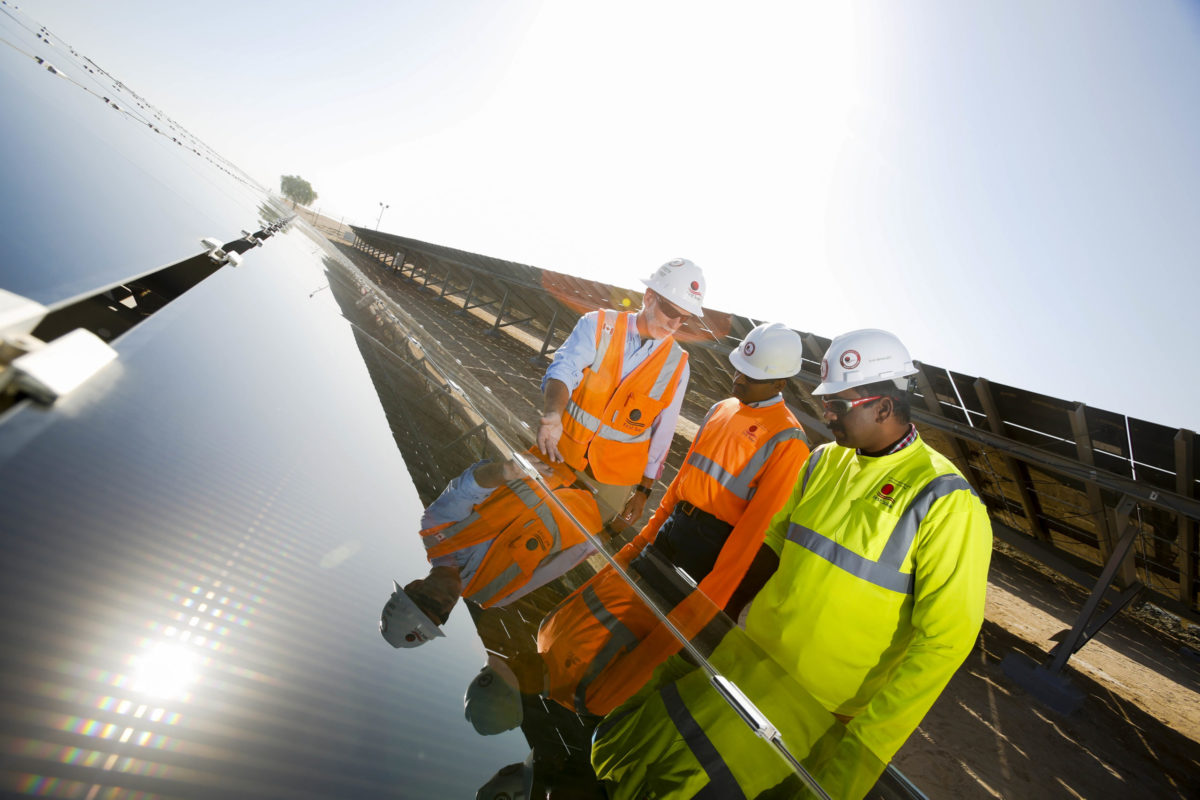 Bidders must be prepared to complete 200MW of the new tranche and have the option to either build a further 300MW in a second phase or to build all 800MW in three phases.
According to advisory firm Apricum, the preference of bidders and DEWA, is expected to be the full 800MW.
"DEWA invited developers to submit bids for configurations made up of three sub-phases: a mandatory 200MW to be commissioned in April 2018, and another two optional 300MW tranches in 2019 and 2020, respectively," the firm said in an analysis of the results.
"Results of the two requested variant bids for total project sizes of 500MW or 800MW were not made public at the bid opening. However, insiders suggest that Masdar/ALJ essentially provided a peek behind the façade of the 200MW bid by submitting the same price of 3 cents/kWh for all three bid variants, speculating that DEWA would find the 800MW variant most attractive anyway. At the same time, other bidders can be expected to have achieved lower tariffs through further economies of scale with the larger variants, which means that the gap between Masdar/FRV and the second-ranked bidder would potentially be much smaller when looking at the largest 800MW variant."