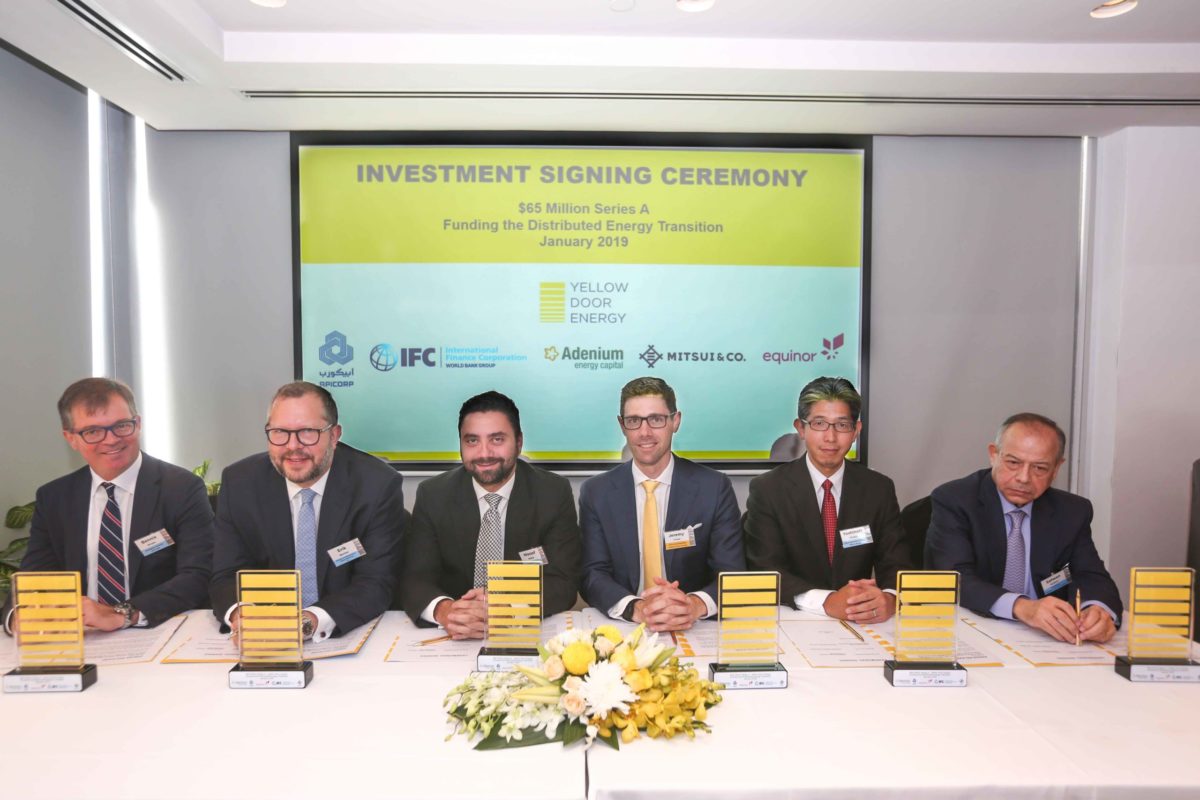 The Dubai-based solar developer Yellow Door has raised US$65 million from a range of investors including the World Bank's International Finance Corporation (IFC).
The IFC joins the company's founding investor Adenium. Japan's Mitsui, Equinor Energy Ventures and Arab Petroleum Investments Corporation.
Yellow Door develops commercial and industrial-scale solar projects and offers a solar leasing offering in markets where the regulatory framework allows. It claims to have doubled revenue in the past year.
"The funding validates our company's vision of powering emerging economies reliably, efficiently and sustainably," said Jeremy Crane, CEO and co-founder, Yellow Door Energy. "It enables us to scale our energy platform from the Middle East to Africa and Asia. We aim to build 300MW of solar in the next two years, benefitting hundreds of businesses and the broader economy."
Erik Becker, IFC manager of infrastructure and natural resources in the Middle East and Africa, added: "Lack of economic power supply is hurting businesses large and small, stifling economic growth and contributing to unemployment across the region. Yellow Door Energy's business model will help companies reduce energy costs and lower their carbon emissions – a strategic objective of IFC in the region."