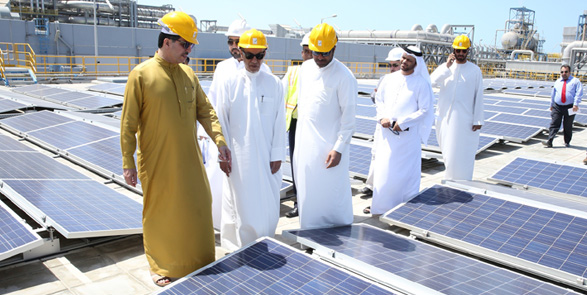 State-owned monopoly the Dubai Electricity and Water Authority (DEWA) has called for greater participation in its Shams Dubai scheme for distributed PV.
DEWA revealed that 435 buildings have taken part in the emirate's net metering programme so far, totalling 15.6MW of capacity.
"Shams Dubai allows customers to avoid using very expensive power storage systems by connecting the photovoltaic panels to the network," said HE Saeed Mohammed Al Tayer, MD & CEO, DEWA.
Like many other Gulf states, utilities in the UAE have been reducing the level of subsidy on power bills as they look to maximise oil and gas exports. The result for consumers has been rising bills.
"Furthermore, the surplus power will be exported to DEWA's grid, which will be deducted from the customers' future bill. Apart from providing those direct benefits to electricity customers, and increasing the value of buildings where solar photovoltaic systems are installed, Shams Dubai has been instrumental to the development of the flourishing solar industry in Dubai, and supports the long-term Green Economy for Sustainable Development initiative, to build a green economy in the UAE," added Al Tayer.
So far a number of the largest installs have been on government or quasi-government buildings. Dubai is looking to get 25% of its power from renewable sources by 2030.