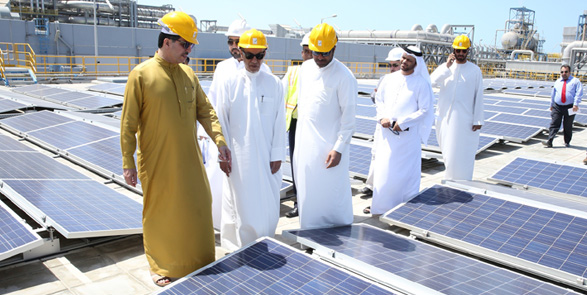 The Dubai Electricity and Water Authority (DEWA) has completed the installation of a 1.5MW rooftop PV system at the site of a new power and desalination plant in the city.
The array, which DEWA claims is one of the largest in Middle East and North Africa, has been connected to the grid and will take part in the Shams Dubai initiative. The Shams programme is effectively a form of net metering with excess power exported back on to the grid. In the case of DEWA's project, the excess will be exported to an internal circuit at the Jebel Ali Power Station.
The installation has been sited on the roof of the desalination plant's water reservoir.
Annual production from the system is expected to be 2,666 MWh.
Dubai hopes to source 7% of its electricity from solar by 2030 with a mixture of smaller distributed systems under the Shams initiative and the utility-scale developments at the Mohammed bin Rashid al Maktoum Solar Park.