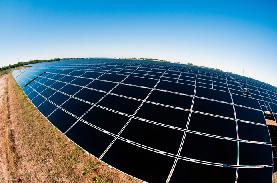 In an effort to provide more renewable energy to its consumer base, Duke Energy Carolinas (DEC) issued a request Monday for 400MW of PV capacity within its territory.
Results from the request for proposal (RFP) will help assist DEC with meeting North Carolina's 2007 Renewable Energy and Energy Efficiency Portfolio Standard (REPS) that mandates the company produce 12.5% of its retail sales in the state by renewable energy or energy efficiency programs by 2021.
Rob Caldwell, president, Duke Energy renewables and distributed energy technology, said: "We want to encourage market development of more renewable generation in the Duke Energy Carolinas system in the most competitive manner possible. This RFP gives developers the opportunity to either pursue projects themselves or sell current projects under development to Duke Energy."
The RFP calls for 750,000 MWh of renewable energy and associated renewable energy certificates (RECs) located in the DEC's territory.
When operating at peak capacity, this 750,000 MWh mark equals out to 400MW of PV capacity and stands as enough energy to cover the electrical needs of nearly 62,000 homes.