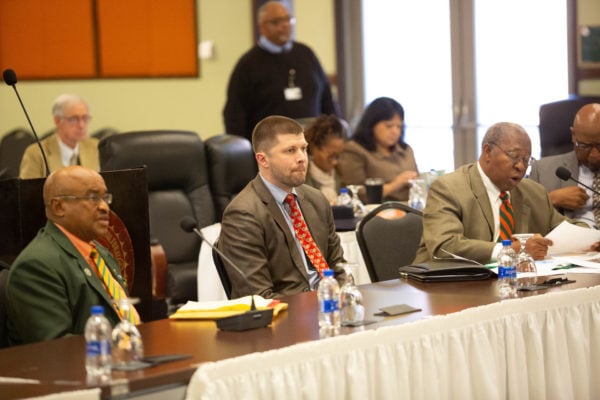 Duke Energy and Florida A&M University (FAMU) have signed off on a partnership to build a solar facility in Central Florida that will benefit students, faculty, utility customers and other residents of the state.
FAMU's Board of Trustees approved a 25-year PPA with Duke Energy Florida (DEF), which will provide an established revenue source at FAMU's Brooksville Agricultural and Environmental Research Station (BAERS), along with training and educational opportunities for students and other community residents.
The Rattler Solar Power Plant is expected to have a total generation capacity of 74.9MW once completed. The installation would be developed between 242 – 283 hectares of land and would be comprised of approximately 270,000 tracking solar panels that will follow the sun's movement throughout the day.
Fred Gainou, who leads the FAMU Brooksville project, said: "FAMU strives to be a good neighbor at all times, and like residents of Brooksville and Hernando County, we are concerned about the sustainability of the planet. This initiative allows us to use the natural energy source of the sun to power homes, instead of using resources that can be depleted."
FAMU President Larry Robinson added: "Making this land available to Duke Energy allows FAMU to accomplish two central objectives: generating revenue for student education and offering the county an alternative source of clean energy. We look forward to a long and healthy partnership with Duke Energy."
Once operational, the installation will be capable of providing electricity for approximately 23,000 average-sized homes at peak production. All the electricity generated at the site will be fed onto the DEF electric grid and delivered to homes, businesses, schools, places of worship and other customers in the area.
Due to this partnership, FAMU would gain an additional revenue source through lease payments, while also giving students a chance to research and work with a fully-operational, utility-scale solar power plant connected to the grid.