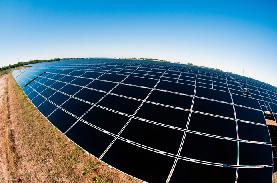 Duke Energy Renewables announced Wednesday that it has acquired six projects — totaling 4.7MW — from SolAmerica Energy.
SolAmerica Energy developed the ground-mounted installations and oversaw their construction as part of an engineering, procurement and construction agreement with Duke Energy affiliate REC Solar. The installations are part of Georgia Power Advanced Solar Initiative, while Georgia Power will purchase the power produced by the projects under a 30-year deal.
The six projects are located across Georgia, with two installations in Bainbridge and the remaining four solutions located in Sparta, Wrightsville, Waycross and Abbeville.
Rob Caldwell, president, Duke Energy Renewables and Distributed Energy Technology, said: "In acquiring these solar sites, we add Georgia to our growing U.S. renewables footprint. SolAmerica and REC Solar have completed quality projects that will deliver clean energy to Georgia Power's customers for years to come."