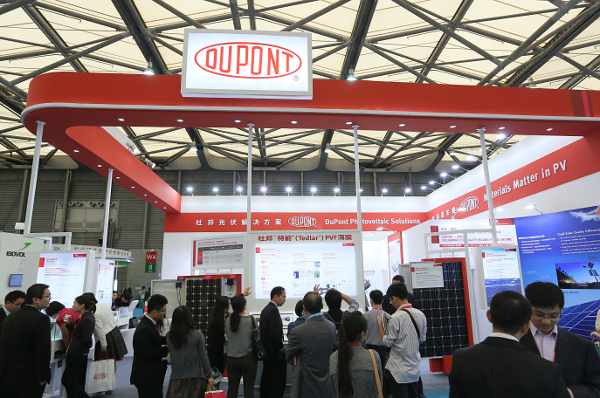 Major PV materials provider DuPont highlighted in its fourth quarter 2015 earnings call that pricing pressure on its 'Solamet' silver metallisation paste products had impacted revenue in its Electronics & Communications business segment.
DuPont reported operating earnings of US$87 million in the fourth quarter for its Electronics & Communications segment, a 5% decrease from the prior quarter due to competitive pressures with silver metallisation paste for the PV industry.
The decline was said to have been partially offset by cost reductions and continued productivity improvements, while excluding the impact of currency exchange issues, operating earnings would have decreased by about 10%, according to the company.
However, management noted in the earnings call that recent product introductions and others in the pipeline in mid-2016, were expected to support a turnaround in Solamet sales and competitive position.
Nick Fanandakis, CFO at DuPont said in the earnings call: "It is a business that the competition has gotten more intense but it's still a business that relies a lot on innovation and development of new products. We issued one in December that kind of levelled the playing field; we're starting to see the impact of that, and we have one scheduled for the second half of the year that we believe is going to give us a leg up again from a competitive standpoint."