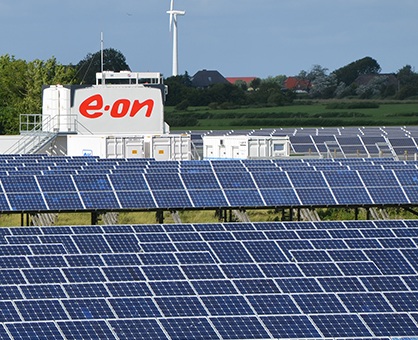 Power giant E.On has said revealed that demand for its residential solar solutions in Germany has increased six-fold in just one year.
The company made the claim in a trading update issued earlier today, at the same time revealing that it was to double down on its transition to become a company more focused on renewables and decentralised generation.
"We'll focus on our strong customer base and its interests. We offer our customers more efficient networks, new energy solutions, and competitive renewables. Our sustainable business models will deliver increasing earnings, which will benefit our investors as well," Johannes Teyssen, chief executive at E.On, said.
E.On paid testament to its range of new, solar-focused products for the increase, including the Aura storage system and E.On SolarCloud.
E.On also benefits from an exclusive partnership with Google in Germany, having agreed a deal in May this year to extend the latter's online Sunroof software into various European markets.
Teyssen has previously been bullish regarding the company's prospects in the residential solar market. Speaking at a trade event in the UK earlier this summer he said the outfit had already established a "meaningful market share" in its native Germany, adding that he expected to see "tremendous growth" in batteries before long.